Get Involved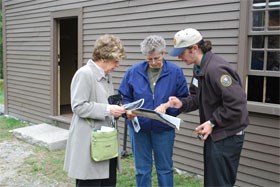 Get involved with Minute Man National Historical Park!
Intern at Minute Man through the Student Conservation Association this summer, working with visitors.
Volunteer your talents in everything from photography to gardening.
Welcome visitors from all over the country and the world to the birthplace of America.
Expand your social network by meeting park rangers, other volunteers and members of our Friends group.
Take an active role in preserving national treasures like Concord's North Bridge and the Battle Road Trail.
Share your love of American history with the public.
Have fun while doing something worthwhile.
Last updated: July 10, 2021