Operating Hours & Seasons
Medgar and Myrlie Evers Home National Monument is a new unit of the National Park Service, and is located in the heart of the historic Elraine District of Jackson Mississippi. This is still an active neighborhood, so please be respectful of neighbors and residents during your visit. Park facilities are limited at this time. Please visit Things to Do to learn about other ways to explore the Civil Rights story in Jackson, Mississippi.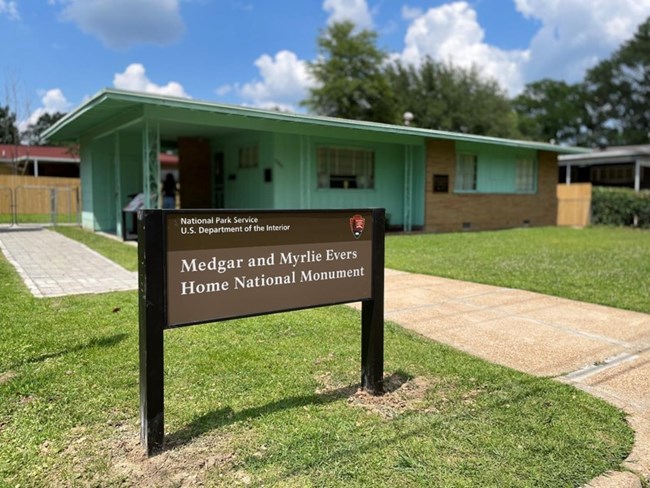 Medgar and Myrlie Evers House
Hours
: Tours are availalble by advanced appointment only. Make reservations by calling 601-345-7211, Tuesday-Saturday 8:00-4:30pm.
Offerings
: Ranger-led tours of the Evers house. No restrooms are available.
Accessibility
: An accessible ramp provides access to the house. Due to the small nature of the dwelling, visitors using wheelchairs or powered chairs may have to transfer to a smaller wheelchair to see the whole house.
Parking
: Limited street parking is available. Please consider parking at Myrlie's Garden, located at the Missouri Street intersection.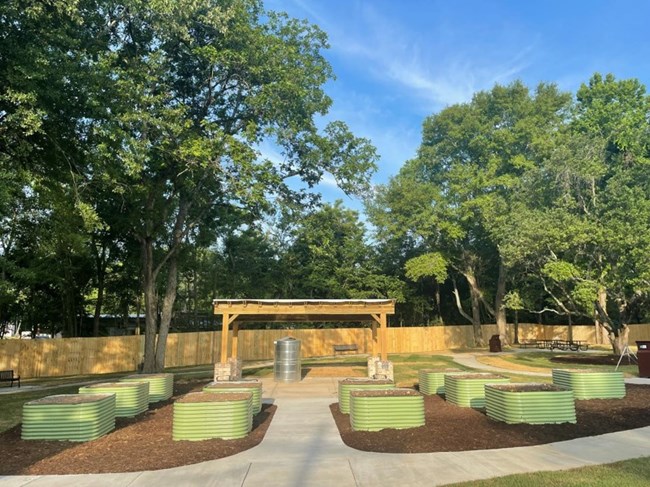 Myrlie's Garden
Hours
: Open sunrise to sunset.
Offerings
: picnic tables, shaded pavilion, educational exhibits, and community garden.
Accessibilty
: Accessible parking and accessible paved sidewalks
Parking
: Four parking spots and one accessible spot are available.
Last updated: June 9, 2023