People
"Medgar and Myrlie Evers are heroes whose contributions to the advancement of civil rights in Mississippi and our nation cannot be overstated."

U.S. Senator Roger Wicker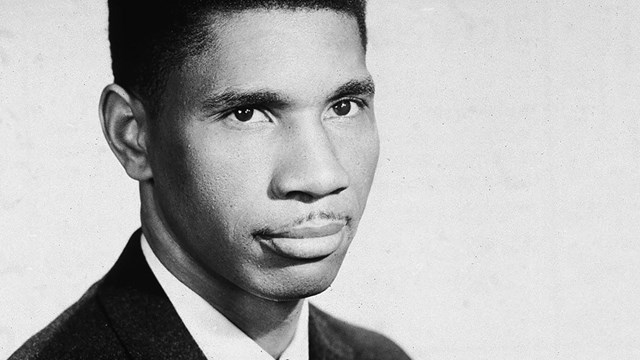 Medgar Evers
Learn about the man whose life and death led to lasting change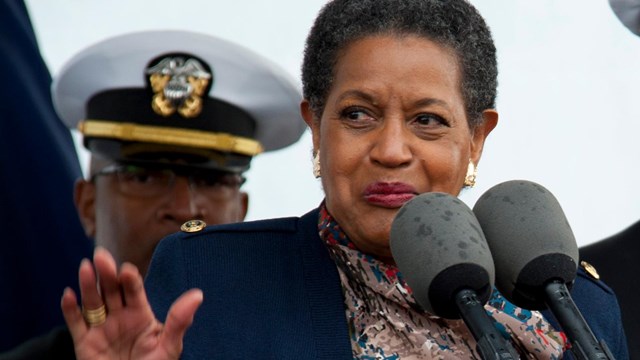 Myrlie Evers
Meet Myrlie Evers-Williams, a woman of great strength and determination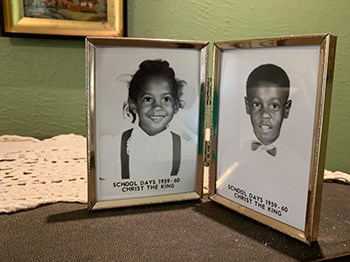 Evers Children
Medgar and Myrlie's children, Darrell, Reena, and James, lived remarkable childhoods. They met famous activists, entertainers, and presidents; found themselves on magazine covers and in the news; were subjects of court cases challenging school segregation; and lost their beloved father to violence.
Medgar Evers was a civil rights leader on a local, state, and national scale, and he was also a family man. His death, and photographs of his grieving widow and children, sent a shockwave through the nation. His children continue to honor his memory and share their family's story. His daughter Reena Evers-Everette played a particularly active role in getting the family home designated as a national monument.
Darrell Kenyatta Evers (now deceased)
Avant-garde painter and entrepreneur
Reena Denise Evers-Everette
Executive Director, The Medgar and Myrlie Evers Institute
James Van Dyke Evers
Commercial photographer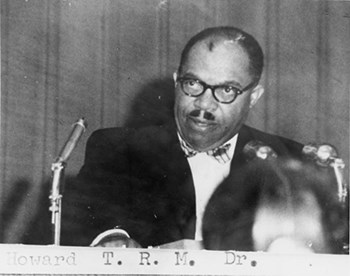 Dr. T.R.M. Howard
Medgar's first job after graduating from college was as salesman for Magnolia Mutual Insurance Company. The company was owned by Dr. Theodore Roosevelt Mason Howard, a prosperous African American planter and civil rights advocate as well as a physician. He became a mentor to his young employee. Evers was inspired at mass meetings organized by Howard that drew thousands of people to hear national figures such as Thurgood Marshall, head of the NAACP Legal Defense Fund who had successfully argued the Brown case. Evers became program director for the Regional Council of Negro Leadership, which Howard had founded in 1951 to encourage black voter registration and business ownership.
Byron De La Beckwith
Byron De La Beckwith, was a veteran, salesman, white supremacist, and convicted assassin. As a member of the racist and segregationist White Citizens' Council, De La Beckwith was symbolic of the greater hatred that permeated much of the American South throughout the 1960s. Though he was arrested for killing Medgar Evers almost immediately after the murder, with his rifle and fingerprints found at the scene, he was set free after two deadlocked trials with all-male, all-white juries.
Following his release, he became a hero within the Ku Klux Klan, speaking openly about his crime and even running (unsuccessfully) for public office in Mississippi. But singer-songwriter Bob Dylan disparaged him as "only a pawn in their game" rather than any criminal mastermind.
It would be 31 years before new evidence finally convicted Beckwith and sent him to prison. He died in 2001.
Last updated: June 13, 2022