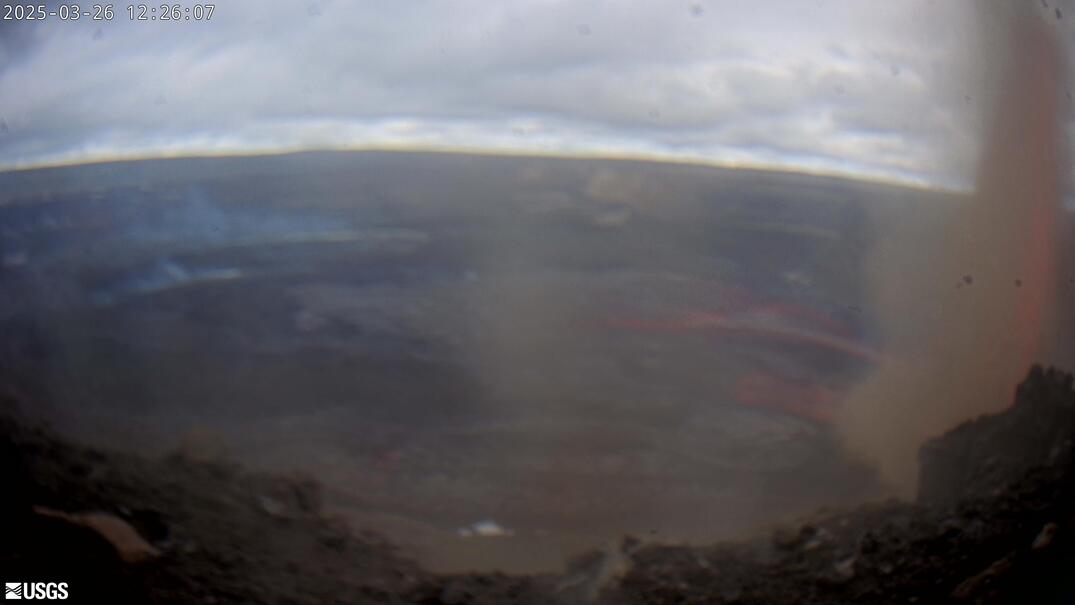 Description
Scientists in Hawaii have many cameras set up to watch these kinds of mountains that have lava flowing from them, even creating lava lakes. This camera is looking at Kīlauea, the youngest and most active of these landscape features on the island of Hawaiʻi.
(Webcam courtesy of USGS Hawaiian Volcano Observatory)
Status
Active
Refresh
Image will refresh in 60s...