Plan Your Visit
Manzanar War Relocation Center was one of ten camps at which Japanese American citizens and resident Japanese aliens were incarcerated during World War II. Located at the foot of the majestic Sierra Nevada in eastern California's Owens Valley, Manzanar has been identified as one of the best preserved of these camps. Follow these links to plan your visit to Manzanar.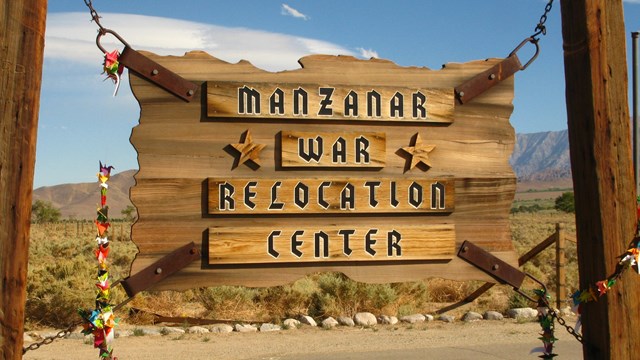 Basic Information
Find Manzanar's address, hours, typical weather, and more.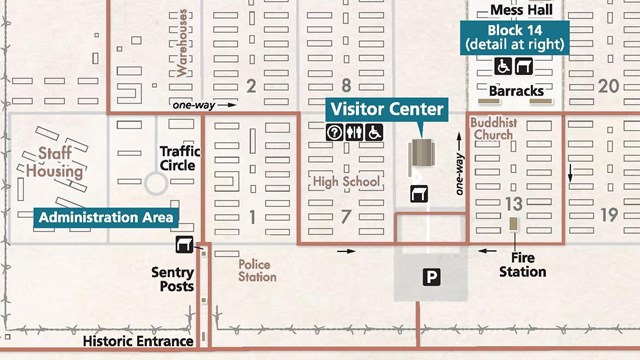 Directions & Transportation
Find traveler information, directions, road closure links, public transportation information, maps, and more.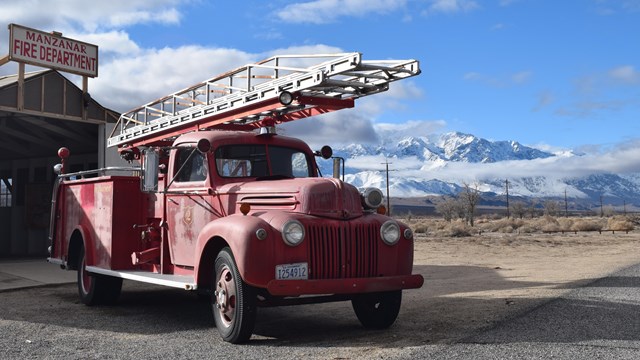 Things To Do
Let us help plan your visit with trip ideas and activity suggestions.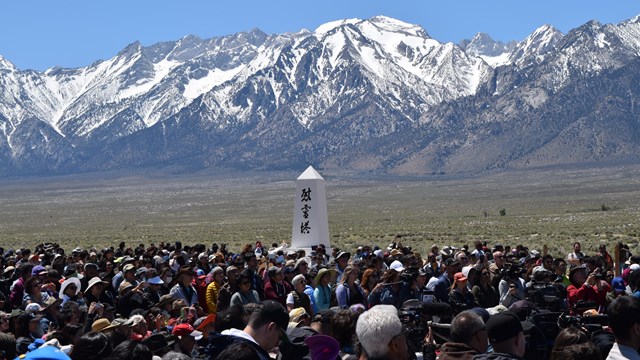 Calendar - Special Events
Check out our site calendar for volunteer projects, programs, and other special events.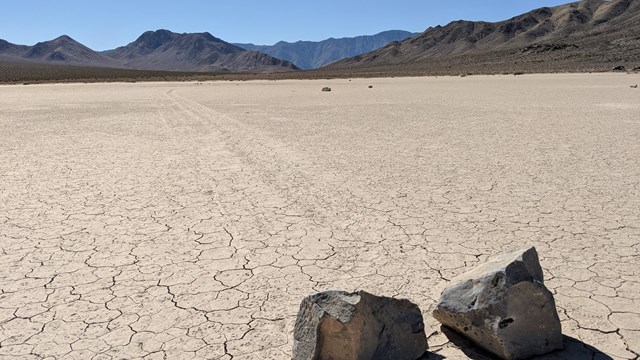 Nearby Attractions
Learn about nearby points of historic interest, communities, and natural wonders.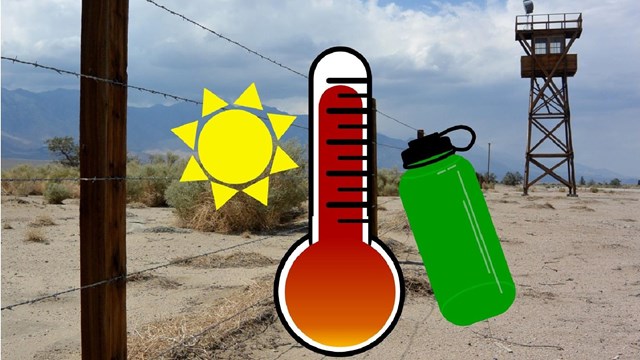 Safety
Find out how to stay safe when visiting Manzanar.
Accessibility
Manzanar is committed to being accessible for all visitors.


Last updated: March 25, 2020