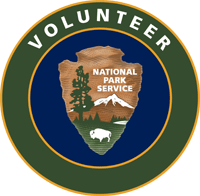 Volunteers In Parks Program
There are many ways you can help care for your national parks, from one-time to reoccurring volunteer opportunities for youth, families, groups and individuals.
The National Park Service Volunteers In Parks Program (VIP) was authorized by Public Law 91-357 enacted 1970. The primary purpose of the VIP program is to provide a vehicle through which the National Park Service can accept and utilize voluntary help and services from the public. The major objective of the program is to utilize this voluntary help in such a way that is mutually beneficial to the National Park Service and the volunteer.
Learn more about volunteer opportunities within the National Park Service.
Volunteer Opportunities at the Mary McLeod Bethune Council House National Historic Site
The Mary McLeod Bethune Council House National Historic Site is always seeking volunteers. Whether it's helping to process an archival collection, assist with interpretive programming, or getting a group together for clean-up, your volunteer services are heavily relied on.

Due to the installation of a fire suppression and security system, the park will close temporarily to the public beginning November 28, 2016, so we are not seeking volunteers at this present time.