Volunteer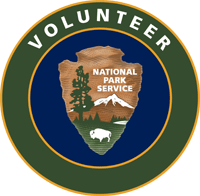 Volunteers In Parks Program
There are many ways you can help care for your national parks, from one-time to reoccurring volunteer opportunities for youth, families, groups and individuals.
The National Park Service Volunteers In Parks Program (VIP) was authorized by Public Law 91-357 enacted 1970. The primary purpose of the VIP program is to provide a vehicle through which the National Park Service can accept and utilize voluntary help and services from the public. The major objective of the program is to utilize this voluntary help in such a way that is mutually beneficial to the National Park Service and the volunteer.
Learn more about volunteer opportunities within the National Park Service.
Volunteer Opportunities at the Mary McLeod Bethune Council House National Historic Site
Do you love African American History? Do you love Women's History?
Do you want to perpetuate Mary McLeod Bethune's legacy?
Do you want to make a difference?
Do you want to enhance your public speaking skills?
If so, then volunteering at the Mary McLeod Bethune Council House is for you!
The National Park Service is looking for volunteers to assist with visitor services at the Mary McLeod Bethune Council House National Historic Site, one of the premier African American heritage sites in Washington, D.C. As a volunteer, you will have the opportunity to share and foster an appreciation of Mrs. Bethune's legacy with visitors from all over the nation and the world. You would be volunteering in the original building that served as the home of Mrs. Bethune from 1943-1949 and first national headquarters of the organization she established, the National Council of Negro Women, Inc. (NCNW) from 1943-1966.
Volunteers will have the opportunity to receive firsthand training from some of the best university professors and NPS staff about the history and legacy of Mrs. Bethune and the NCNW. Volunteers will also be provided training in historical interpretation by NPS professionals. If you are a college student and majoring in African American Studies, Women's Studies, History or Public History, ask your professor about internship opportunities through this program.
Volunteers should feel comfortable in public speaking.
Duties include:
Leading guided tours of the Bethune Council House

Giving educational programs to schoolchildren

Meeting and greeting the general public

Giving tours of the Logan Circle Neighborhood

Reading and researching topics relating to Mrs. Bethune, NCNW, African American Studies, and Women's Studies

Representing the National Park Service as a Volunteer-in-Park

Wearing a volunteer uniform (provided)
Time Commitment:
Minimum time commitment is 8 hours per month in two four-hour days. Specific dates and times for volunteering will be established between the volunteer coordinator and the volunteer. Volunteers must attend required training before giving guided tours.
As a volunteer, you will receive:
Professional training in historic interpretation

The opportunity to network with leading researchers in the fields of African American Studies and Women's Studies

Coaching, a research packet and a script to begin your public history experience

Special "behind the scenes" tours that are part of the training program

The chance to socialize and develop friendships with others who share your interest in history and enjoyment in speaking to the public.
If you are interested in volunteering, contact us at (202) 673-2402

Being a volunteer at the Mary McLeod Bethune Council House National Historic Site is truly the "best job in history!"


Last updated: December 11, 2018