Making Connections: The 40th Anniversary of Lowell National Historical Park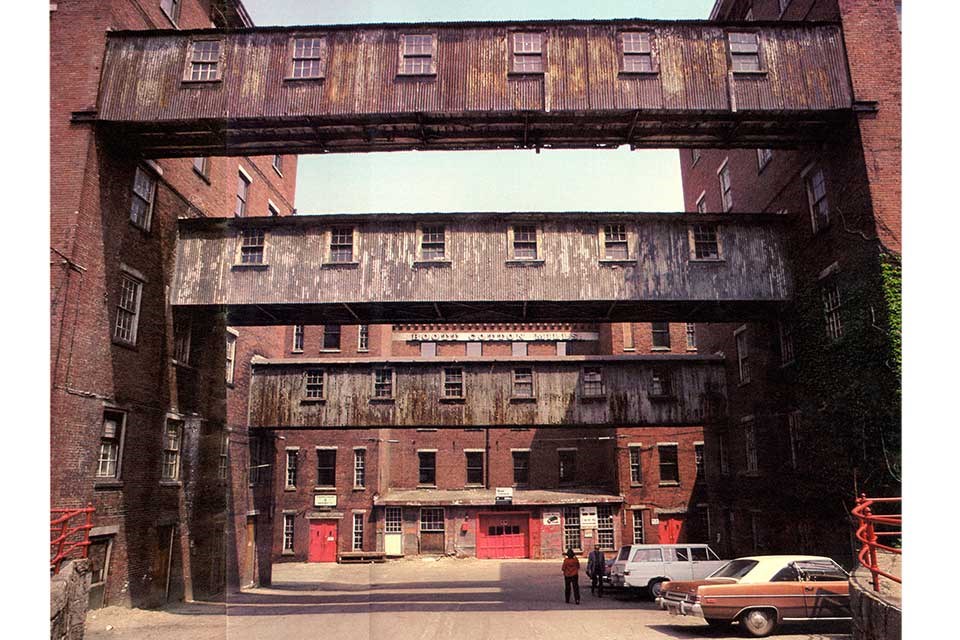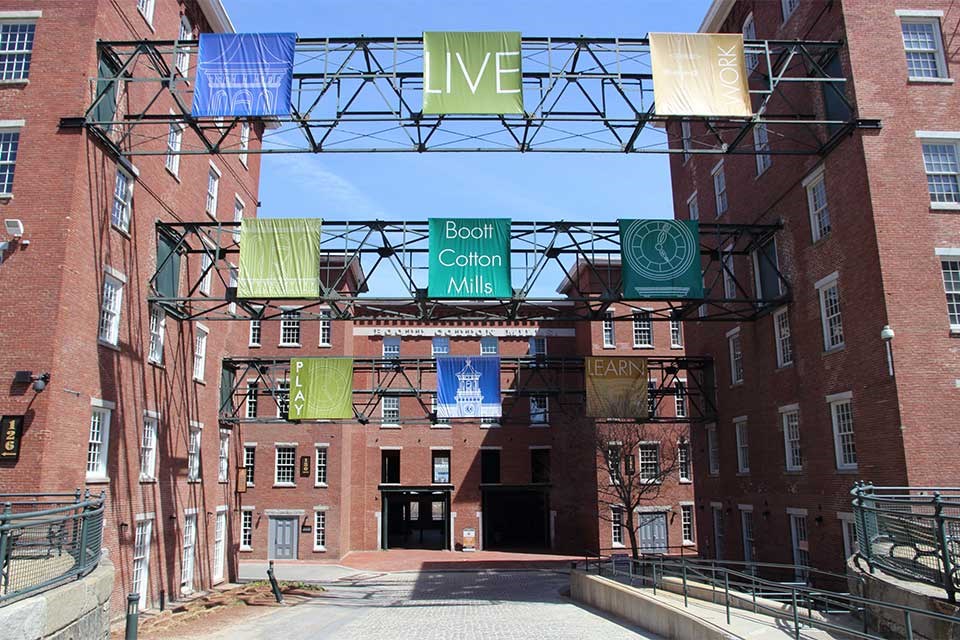 Although many of Lowell's mills remained in the 1970s, the Boot Cotton Mills was one of the most intact.
NPS Photo
Today, the rehabbed Boott houses apartments, offices, condominiums, and several programs and facilities of the National Park Service.
NPS Photo
---
Forty years ago, Congress established a National Historical Park in Lowell, Massachusetts. This exhibition, featuring objects from Lowell National Historical Park's collection, celebrates the park's 40th anniversary. These objects enable us to reflect on the past, present, and future of Lowell and the park.

Both the City of Lowell and Lowell National Historical Park thrive on partnerships and connections. The park and its sister organization, the Lowell Historic Preservation Commission have connected Lowell's historical legacy with local businesses, linking public with private interests, and sponsoring diverse cultural initiatives. The park's very creation was brought about by a combination of the grassroots efforts of community leaders and committed citizens, the political will of politicians and government officials and the creative energy of business owners and preservation advocates.

One of the park's goals is to build bridges between people, linking the past and the present and continuing connections into the future. Or, as the park's enabling legislation states, "to preserve and interpret the nationally significant historical and cultural sites, structures, and districts in Lowell, Massachusetts, for the benefit and inspiration of present and future generations."

Learn more about highlighted stories about the park below.
Last updated: August 16, 2019