Education Programs
The Tsongas Industrial History Center is a partnership between Lowell National Historical Park and the University of Massachusetts/Lowell. The education programs available through the Center combine the historical resources in Lowell with focused interactive learning. Please visit the Tsongas Industrial History Center for more information, or call 978-970-5080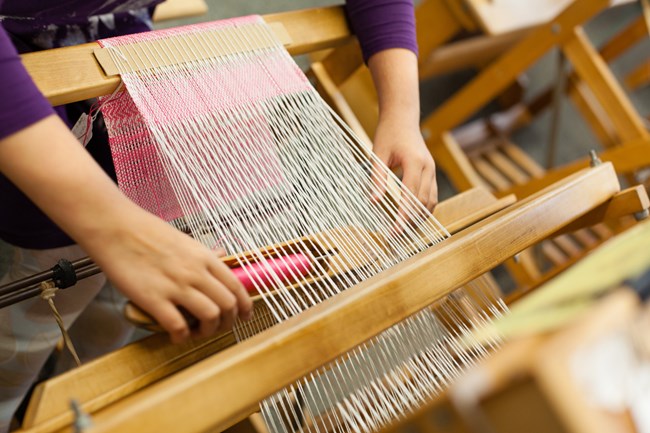 In-Person Reservations Now Accepted
Thank you for your interest in Tsongas Industrial History Center education programs.
We are currently accepting reservations for in-person programs for the 2022-23 school year.
In-Park Programs:
The following programs will be available for the 2022-23 school year.
In-School Programs:
We will not be offering in-school programs (Farm to Factory or Exploring the Immigrant Experience) this school year, but hope to resume them next school year. Keep an eye on our website for the latest on 2022-2023 offerings, or subscribe to our newsletter by emailing: tihc@uml.edu.
Please note: Virtual Field Trips will remain available throughout this school year. We encourage you to consider these popular programs for your classes!
Call us at
978-970-5080
to reserve in-person, in-school, or Virtual Field Trip programs.
---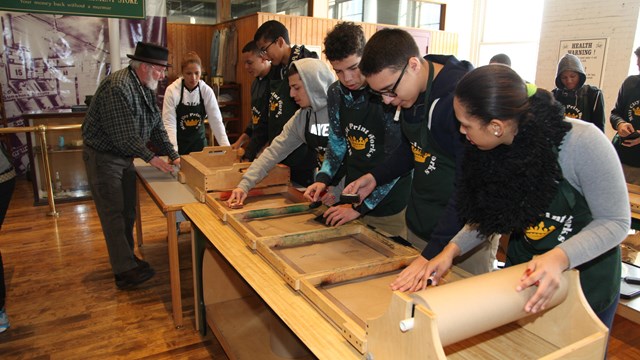 Plan a Field Trip to Lowell
Registration for hands-on, minds-on field trips at the Tsongas Industrial History Center is now open for the 2022-2023 school year!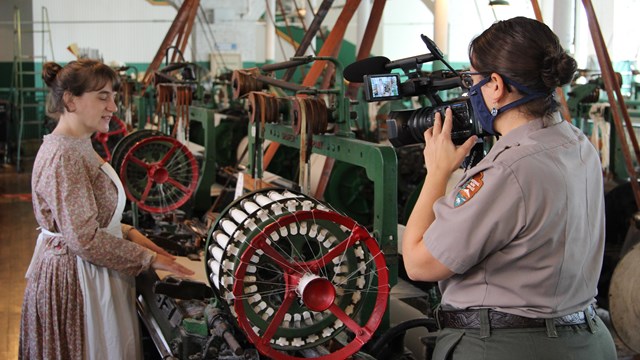 Plan a Virtual Field Trip to Lowell
Virtual Field Trips provide students with an in-depth look at the Industrial Revolution. Schedule your virtual program today!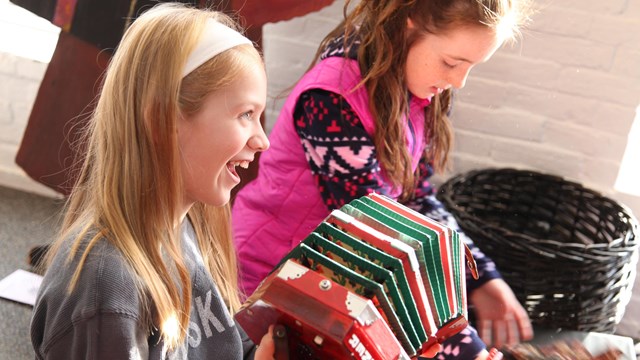 Online Resources for Students
Looking to learn more about the Industrial Revolution? Check out the digital education resources at the Tsongas Industrial History Center!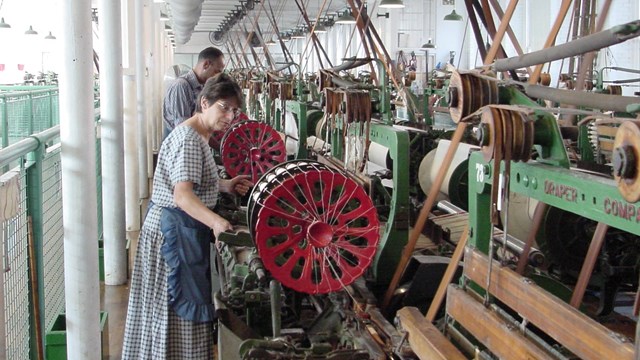 Take a Virtual Tour!
Explore the Boott Cotton Mills Museum Weave Room and the Merrimack River Riverwalk with 360° panoramic photos and video.


Last updated: October 5, 2022