Parks as Classrooms
The Tsongas Industrial history Center offers a wide variety of pre- and post-visit activities, lesson plans, curriculum, units, and primary sources to support your teaching. We also offer suggestions for education materials and novels, such as "THe Bobbin Girl"and "Lyddie", which complement our programs and are available at the Park's bookstore.
All Curriculum Materials
Curriculum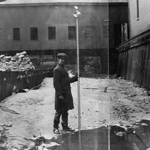 Engineer It! Pre- and Post- Visit Activity Guide
Learn More
The Tsongas Industrial History Center supports and encourages the teaching of industrial history using site-based, hands-on experiences for over 60,000 students in grades 3 through 12 annually. Our field trips and in-school programs are aligned with Massachusetts and New Hampshire State Curriculum Frameworks, as well as the Common Core State Standards and the Next Generation Science Standards.
All Field Trips
"The World of Barilla Taylor" - This interdisciplinary mail-out kit that includes a rich collection of primary sources documents that invite students to enter the world of Barilla Taylor, a young woman who left her home in rural Maine as a teenager in 1843 and became a "Mill Girl" in Lowell's textile mills.
All Traveling Trunks
Travelling Trunk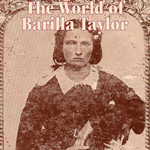 The World of Barilla Taylor
Learn More
Last updated: March 19, 2015