Volunteer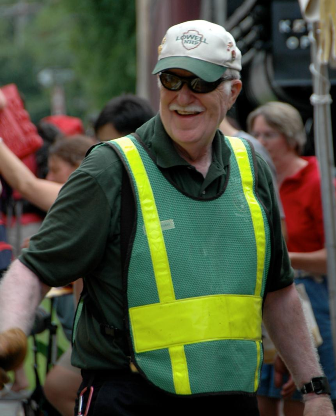 Lowell National Historical Park
Individuals and groups seeking volunteer opportunities can help the park in a variety of ways. We often are looking for volunteers for the following:

• Volunteer in the Exhibits: Greet park visitors and help them learn the park story at the Visitor Center, Boott Cotton Mills Museum, and Mill Girls & Immigrants Exhibit.

• Volunteer on the Trolley: Help the park trolley crew greet riders, flag the historic trolleys through downtown Lowell, and bring visitors to boats!
• Volunteer Behind the Scenes: Help the folks who keep the park running in administration, curatorial, and digital media.

To apply for one of these or other park volunteer positions, visit volunteer.gov and search for Lowell. You can also check the Massachusetts listings on volunteer.gov for National Park Service and other land management agencies volunteer opportunities.
For more information regarding Lowell National Historical Park's volunteer program, please contact the Park Volunteer Office at 978-275-1740 or use our quick contact form.


Last updated: September 28, 2015