Youth Program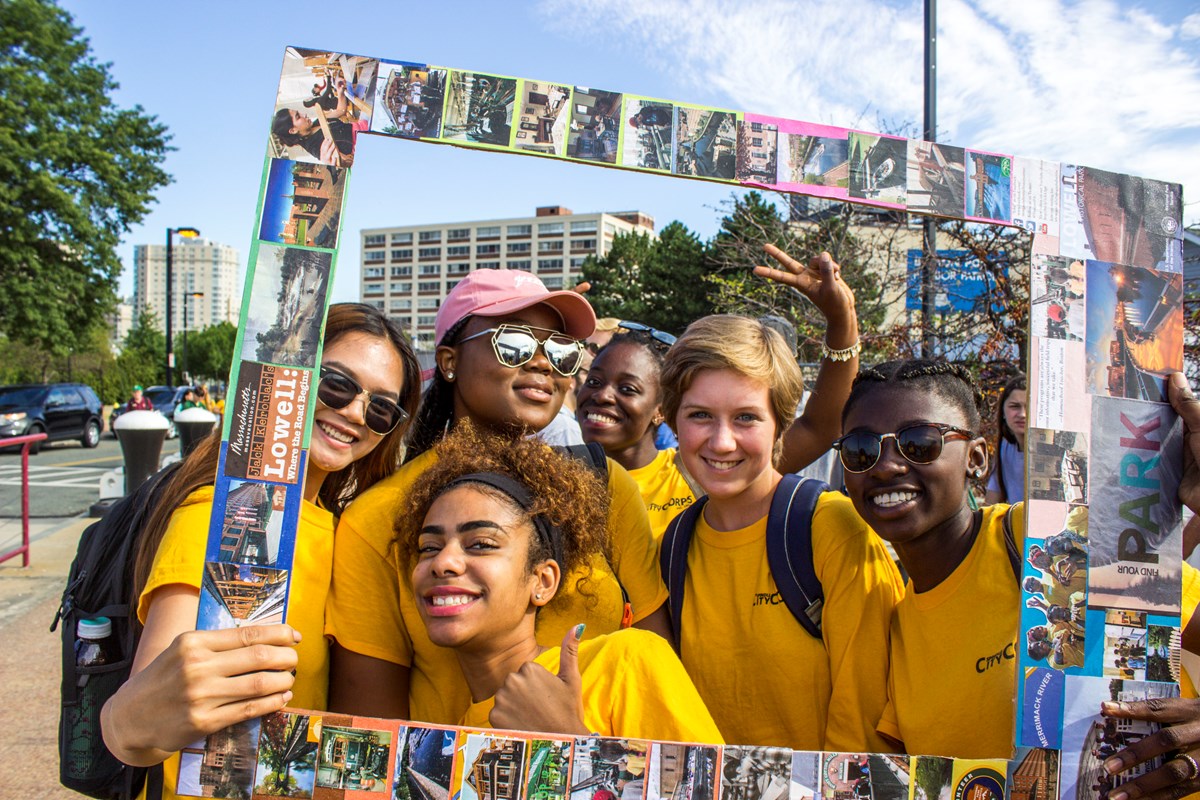 The Lowell Spindle City Corps:
Working in partnership with Community Teamwork, Inc., Lowell National Historical Park offers opportunities for local high school youth to participate in the Trades Skills, Ranger Interns, Summer Maintenance and Community Action Team programs.

To learn more about the Spindle City Corp program please contact JoAnn Marcos, Youth and Volunteer Program Coordinator at 978-275-1740 or contact us.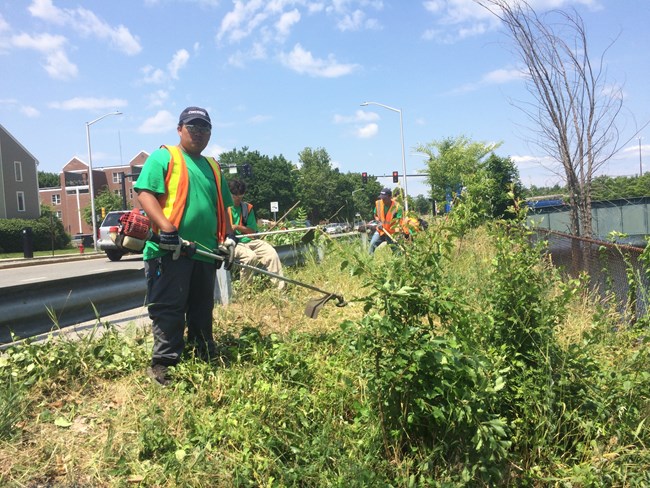 Maintenance Team
Spindle City Corp Maintenance Team members work to beautify the city by helping clean and maintain public parks and spaces within Lowell.

Requirements:
Must be at least 16 years of age
Hours: Maximum 30 hours a week (Tuesday-Friday, 8:30 a.m.-4:00 p.m.)
Tasks include clearing invasive plants, removing litter, painting fences, and making public parks and spaces more welcoming
Training and uniform provided
---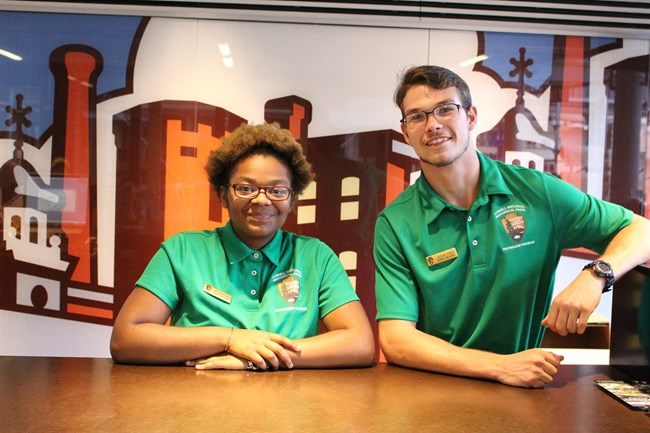 Ranger Interns
Ranger Interns work directly with the public in many ways, from greeting National Park Service Visitors to helping people plan their day in the Spindle City.
Requrments:
Must be at least 18 years of age
Hours: Maximum 40 hours a week (Monday-Friday 8:30 a.m. - 5:15 p.m.)
Tasks include researching Lowell history, public speaking, staffing information desks and museum exhibits
Training and uniform provided
---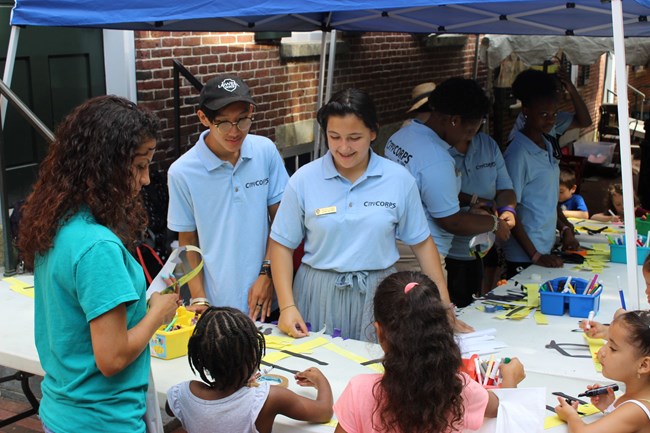 Community Action Team
The Community Action Team works closely with kids, adults, and families. These teens work to share the stories of Lowell, past and present, with visitors and community members.
Requirements:
Must be at least 16 years of age
Hours: Maximum 30 hours a week (Wednesday-Saturday 8:30 a.m. - 4:00 p.m.)
Tasks include creating and championing hands-on programs that will travel around the city to different outreach events and neighborhoods
Training and uniform provided
---
Last updated: December 19, 2019