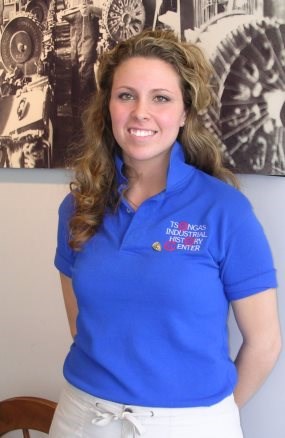 The Tsongas Industrial History Center (TIHC) is an innovative partnership between the University of Massachusetts - Lowell and the National Park Service. TIHC teachers and National Park Rangers sponsor full day long curricula based educational programs to thousands of school age children. The programs are in the fields of environmental studies, engineering, and history.
Museum Teacher Aides are volunteers who assist Museum Teachers and National Park Rangers at the Tsongas Industrial History Center present educational programs to visiting school groups. Aides help students to learn and perform a variety of hands-on activities in several different Tsongas Center workshops.
More specifically, they teach students to weave, perform minor loom maintenance, and instruct students in pre-industrial textile production in one workshop. In another, they help students construct model canals and teach them to perform experiments with water wheels. In another, they act as laboratory assistants in an environmental lab. Aides always work with professional Museum Teachers.
A commitment to work at least one four-hour day per week is required. Aides are supervised by the Supervisory Park Ranger for education at Lowell National Historical Park.
The skills needed include the ability to work well with students in grades four through eight. Some knowledge of US history is useful, but not required.