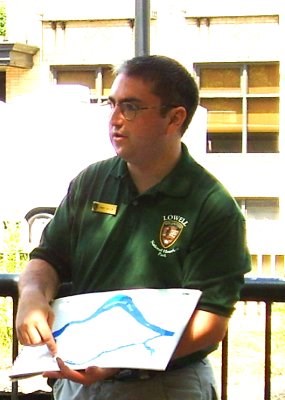 Have you ever wanted to work at a National Park assisting visitors? Are you interested in helping people find their way around Lowell, so that they can discover all the city has to offer? Does industrial history fascinate you? Do you like leading tours and giving public presentations?
If any of the above intrigues you, consider becoming a Volunteer Park Ranger. In this position you can get experience in some or all of the areas listed above. You will get a chance to work at the Visitor Center, the Boott Cotton Mills Museum, the Boardinghouse Exhibit, and/or other sites depending on your interests and your level of knowledge. Just think about the people that you will meet and how great this job would look on your resume.
The volunteer will work as a part of a team upholding the high standards of the National Park Service. Candidates should want to learn more about the city and its history. Information given out must be accurate and clear. The park will train and assist you.