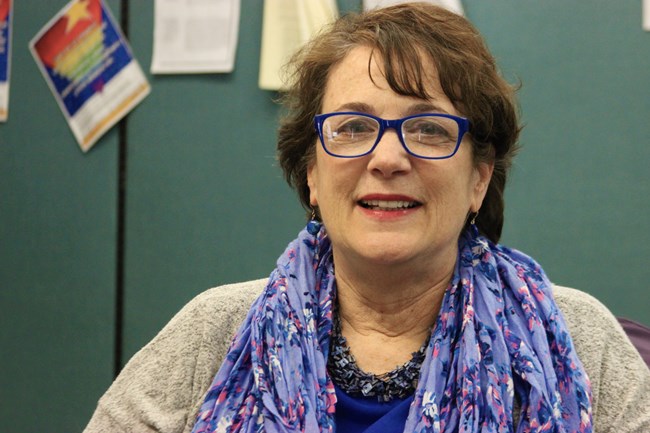 Today Lowell National Historical Park is highlighting one of our fabulous volunteers, Martha Tubinis. Martha is here as an intern from the Tufts University Graduate Museum Studies Program.
Martha has been working in Lowell for 3 months and takes pride in being part of our team here at LNHP. She has played a tremendous role in the early planning process of re-imagining the immigration exhibit at the Mogan Cultural Center. Martha believes diverse perspectives, input, and feedback are an integral part of the new exhibit development process.
A woman with many interests, Martha enjoys skiing, tennis, and rock and fossil hunting in my spare time.
Martha finished up her internship with the park on April 12th. All of us here at Lowell National Historical Park wants to say "thank you" to Martha for her incredible work!

---