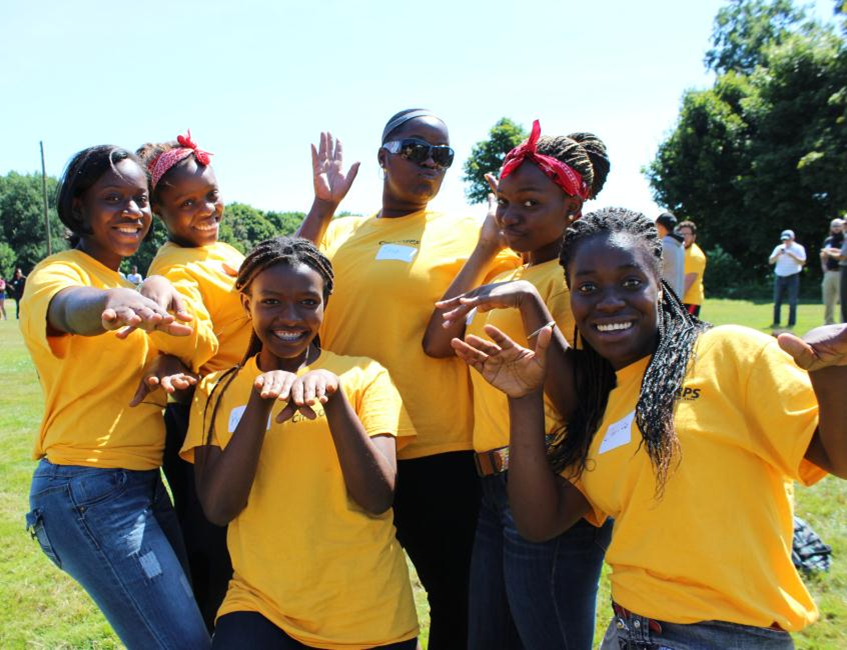 The Lowell Spindle City Corps: Service, Diversity, and Education
Working in partnership with Community Teamwork, Inc., Lowell National Historical Park offers opportunities for local high school youth to participate in the Trades Skills, Summer Maintenance and Youth Theater programs. Youth participating in the programs in 2014 attended and presented at the Mass Parks Youth Summit held on Thompson Island in the Boston Harbor Islands on August 14th joined by 180 youth and leaders in employment programs in the Boston area. The local SCC graduation ceremony featured foods prepared by youth and leaders representing their cultures, the premiere of the SCC 2014 video created by youth at Lowell Telecommunications and awards presented to the youth and leaders.
The Spindle City Corps will be returning in 2015. Check back for updates in the Spring of 2015. If you're interested in Spindle City Corps, please contact Youth Programs Coordinator Amy Glowacki at (978) 970-5024, or send a message through this quick contact form.