Plan Your Visit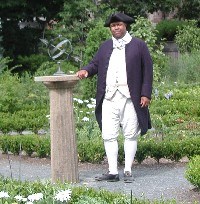 Longfellow House - Washington's Headquarters National Historic Site is located in Cambridge, Massachusetts, just a short walk from Harvard Square. Here you can learn about the famous poet Henry Wadsworth Longfellow and his impact on the national identity of the United States, George Washington's stay in the house during the Siege of Boston in 1775-1776, and many other stories from over 200 years of American History!
The 2019 season begins on May 22, 2019! Visit the Things to Do tab for information on the happenings at the park and to plan your visit! The grounds and historic garden are accessible year-round and may be freely visited during daytime hours. Please check these pages for details on operating hours, fees, directions to the park, and special programs and events.
If you have any questions that are not answered by the park's web site, please contact us for more information.


Last updated: May 16, 2019