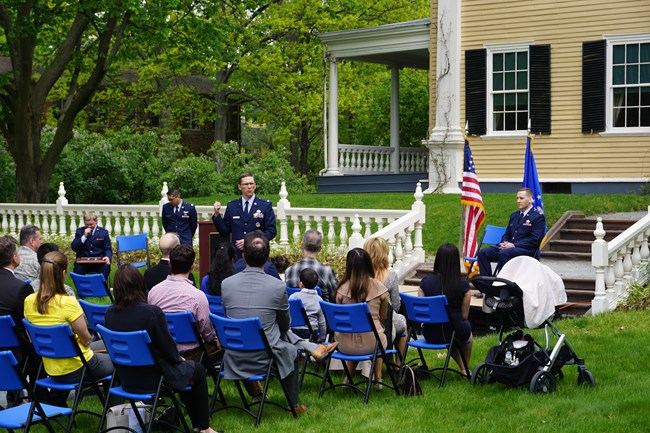 A Special Park Use is an activity that takes place in a park area and provides a benefit to an individual, group or organization rather than the public at large; requires written authorization and some degree of management control from the Park Service in order to protect park resources and the public interest; is not prohibited by law or regulation; is not initiated, sponsored, or conducted by the Park Service; is not managed under a concession contract; and is not a recreation activity for which the NPS charges a fee or a lease.
The National Park Service may permit a special park use only if the activity will not cause degradation of the park's resources or values, visitor experiences, or the purposes for which the park was established. When considering an application for a special park use the primary consideration will be the potential of the special park use to cause resource damage or disruption of normal public use.
The following are examples of activities that require a permit:
private ceremonies (including military ceremonies)
filming and commercial photography
meetings
exhibitions
musical or theatrical performances, rallies, or presentations
any use that falls outside the hours of operations (sunrise to sundown)
any use of a park structure
PLEASE NOTE: Weddings are not currently permitted.
If you are considering using the park for anything beyond the activities associated with a typical visit, please contact the park ahead of time. Follow the links below for permit applications.
For events, meetings, or exhibitions:
For commercial filming or photography: