Student Poetry Contest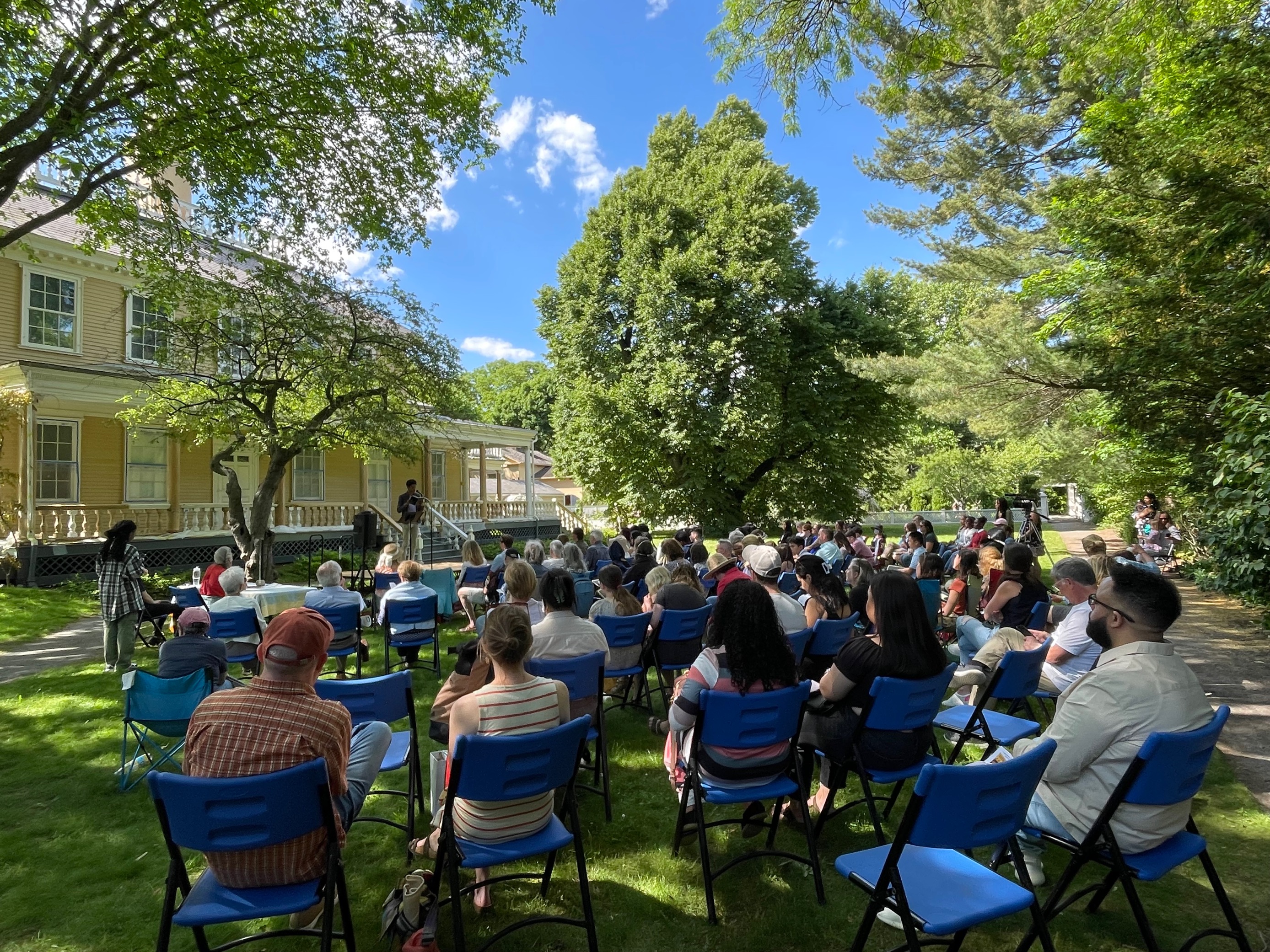 The Longfellow Student Poetry Contest is an annual competition of original poetry, with categories for high school, middle school, and elementary school students. The contest, run in parternship with the New England Poetry Club, encourages and celebrates young poets in exploring their craft. The contest takes place each spring, with an award ceremony in June.

The contest is open to all Massachusetts students (via teacher submission) grades 3-12. Students in grades 3-8 compete for the Longfellow Poetry Award and grades 9-12 for the Ruth Berrien Fox Award. Winners receive a certificate, cash prize, and the opportunity to read their poem at a public award ceremony.
---
2023 Student Poetry Contest
Submission period: February 1-April 2, 2023
Winners contacted: May 15, 2023
Award Ceremony: June 4, 2023 at 3:00 PM; 105 Brattle St. Cambridge, MA, 02138
Contest Rules:
One poem submission per student.
The student must be a Massachusetts resident, and currently in grade 3-12.
All submissions must be made by the student's teacher. Any teacher may submit on behalf of a student.
Teachers will be contacted to announce contest winners and deliver invitations to read at the ceremony.
How to Enter
Teacher submitting poems for their students completes the Submission Form. (Only one submission needed, regardless of the number of students.)
Once the form is complete, the teacher emails each poem as a separate attachment to long_info@nps.gov. Note: Submissions must be saved as word documents under the file name: "teacher's last name - poem title.docx". The document should include the poet's first name only, the poem title, school/town, and the poem.
All entries must be received by 11:59 PM EST on Sunday, April 2.
---
The contest is sponsored by the Frank Buda Memorial Fund, New England Poetry Club, Friends of the Longfellow House-Washington's Headquarters, and Longfellow House-Washington's Headquarters National Historic Site.
Last updated: February 15, 2023