Textiles, Clothing and Domestic Items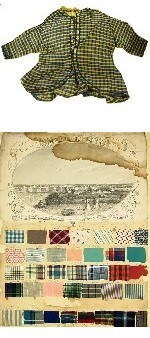 Clothing
This collection consists of over 400 Longfellow, Dana, and Thorp family clothing items from the eighteenth to early twentieth century. Included are waistcoats, jackets, trousers, hats, caps, bonnets, shoes, gowns, parasols, children's clothing, and stockings.
Of particular interest are:
Charles Longfellow's Civil War uniform
Nineteenth century Japanese items including nineteen kimono
Regional costumes from nineteenth century Greece and the Philippines
Henry Longfellow's smoking jacket
Moccasins
1840s textile samples from the Lowell mills
Two mid-nineteenth century ball gowns associated with Fanny Longfellow
Other flat and rolled textiles consist of panels or fragments of curtains, drapes, upholstery, towels, blankets, slipcovers, rugs, runners, and carpets, all of which were used in the house.
Fanny Longfellow's father, Nathan Appleton, was one of the founders of the Lowell textile mills, and was a pioneer in American textile manufacturing.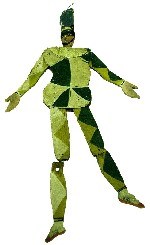 Domestic and Utilitarian Items
Domestic items used by the Longfellow family include both recreational and personal objects, such as:
Children's toys, dolls, and games (.pdf file, 405 KB)
A child's sled
Jewelry
Canes and walking sticks
Fans
Picnic basket with accessories
Hat and hair ornaments
Desk and writing sets

Utilitarian items dating from the eighteenth to the twentieth century include:
Fireplace utensils
Cooking implements
A metal sitting bath
Traveling trunks
Garden tools
Last updated: December 21, 2017