Harriet Beecher Stowe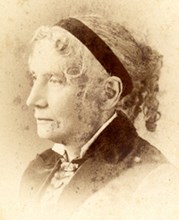 Harriet Beecher Stowe was best known as the author of Uncle Tom's Cabin, first published weekly as a serial in The National Era in 1851. Her best-seller infuriated Southerners by focusing on the cruelties of slavery, particularly the separation of families.
Longfellow raved about her book in his journal on February 24, 1853:
Mr. and Mrs. Stowe came to dinner…. How she is shaking the world with her Uncle Tom's Cabin! At one step she has reached the top of the stair-case up which the rest of us climb on our knees year after year. Never was there such a literary coup-de-main as this. A million copies of a book within the first year of its publication.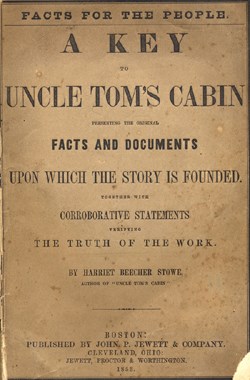 Stowe was one of the early (unsigned) writers for the Atlantic Monthly whose stated goal was to cast "the light of the highest morals." She spoke against slavery all over the United States and Europe. After meeting President Lincoln, she reported that he remarked, "So you're the little woman who wrote the book that made this great war."
Last updated: January 12, 2018