We are now accepting reservations for our 2016 Education Programs!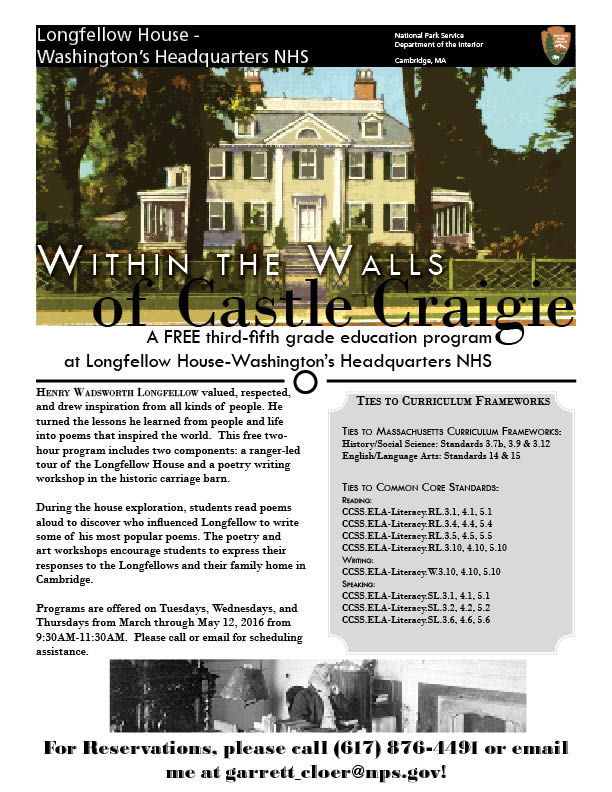 Longfellow House - Washington's Headquarters National Historic site - with its vast collection of historic artifacts and family papers - is an exciting setting for learning about 19th century history and poetry. Ranger guided school programs are developed in collaboration with classroom teachers and align with Massachusetts learning standards.
Programs include pre-visit materials to prepare students for their visit, and post-visit activities that allow students to express how their understanding has changed as a result of their experience.