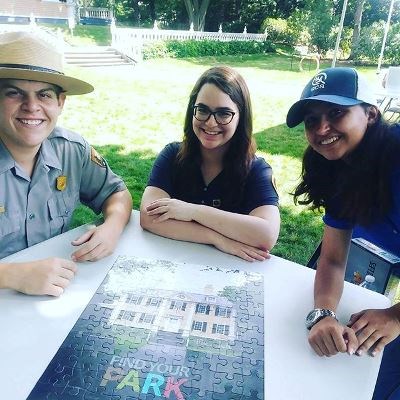 Longfellow House - Washington's Headquarters National Historic Site offers a range of activities for those interested in volunteering their time. If you have a love for history, literature, or gardening, then we have an opportunity for you!
Possible volunteer responsibilities include working in the site's Visitor Center, engaging visitors with the history of the site, helping out with special events, delivering curriculum-based education programs, working in the archives, or helping maintain the site's gardens.
Our volunteers support the programming and activities of the site, and form part of a nationwide corps of Volunteers-In-Parks!
Have questions or a different idea about how you'd like to get involved? Please contact our Volunteer Coordinator, Ranger Anna Christie, at (617) 876-4491 or send her an e-mail with your availability and ideas, and we will try to match your interest with the available opportunities.