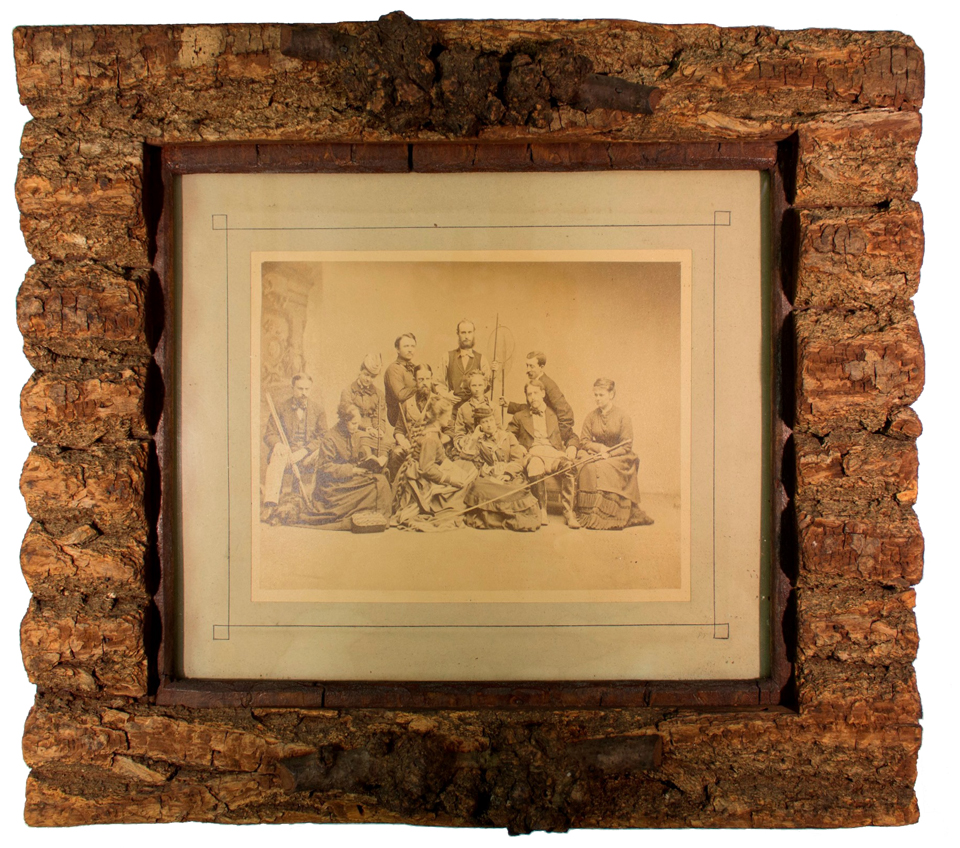 In addition to their family ties to Maine, many of the Longfellows enjoyed vacationing there. The photograph shown above, with its rustic bark-covered frame, shows Alice Longfellow (seated front center, wearing a hat) and her companions during a trip to the Moose River in the North Maine Woods not far from the Canadian border during the late summer of 1873. The photograph shows the group holding fishing poles, guns, nets, and even the party's dog, a spaniel named "Bob". Alice chronicled the trip in a journal she titled Alice's Adventures in Wonderland.

Alice and company spent three weeks on this trip to the wilds of Maine. Simply getting to their camp site was an ordeal that involved taking a train from Boston through Portland and then all the way to Skowhegan. From there they piled into wagons for the next couple of days before meeting their two guides at the Moose River. From then on they traveled by boat and canoe.

They fished, hunted, canoed, took hikes and swam in the pools and rivers. Alice recorded that she caught trout, learned how to paddle a canoe, and figured out how to fashion a pillow for use while sleeping in a tent from nothing more than a book and stray articles of clothing. She gave details of some of the special gear they had such as rubber boots and cloaks they wore to ward off the rain, made mention of the wildlife and beautiful scenery encountered, and related many details of camp life including cooking, washing, and sitting around the campfire singing songs as a group.

Alice visited the region multiple times, returning in 1875, 1877 and 1878. Her journals, and those of some of her relatives along with their sketches, watercolors and this photograph serve as an excellent example of how upper class members of society went camping in New England in the late 19th century.