Cannon's Jug Stompers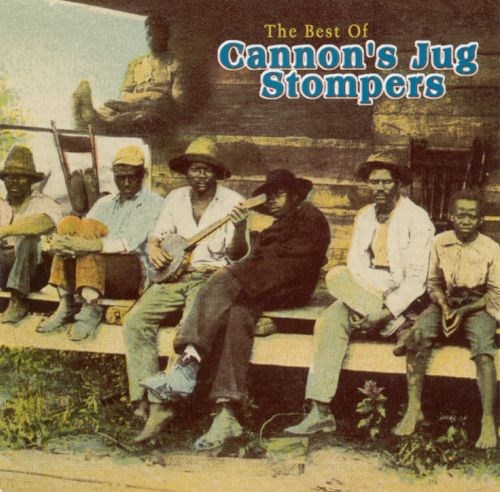 Born September 12, 1883, on a plantation near Red Banks, Mississippi, Gus Cannon was a banjo-playing jack-of-all-trades whose musical abilities included trombone, fiddle, piano, and guitar. At the age of twelve Cannon moved to Clarksdale, then the home of W.C. Handy, and made his first banjo. He ran away from home at the age of fifteen and began his career entertaining at sawmills and levee and railroad camps in the Mississippi Delta around the turn of the century. Cannon moved to Tennessee around 1908, teaming with harmonica wizard Noah Lewis to play parties, suppers, and breakdowns around Memphis. During the 1910s and 1920s, Cannon also joined Jim Jackson for medicine shows, playing, juggling, and doing comedy routines in the role of "Banjo Joe." He supported his family through a variety of jobs, including sharecropping, ditch digging, and yard work, but supplemented his income with music.

Cannon recorded as "Banjo Joe" in November 1927 for Paramount Records but strapped on a jug and quickly assembled a jug band after the success of the Memphis Jug Band's first records. Featuring Cannon, Noah Lewis, and Ashley Thompson on guitar/banjo (a six-string guitar with a banjo head), Cannon's Jug Stompers first recorded at the Memphis Auditorium for the Victor label in January 1928. After this first session, Elijah Avery replaced Thompson, first on guitar and then switching to banjo, giving the band a twin-banjo attack. Lewis's harmonica virtuosity and Avery and Cannon's complementary banjo picking created a traditional, down-home sound. Cannon's Jug Stompers were one of Beale Street's most popular jug bands during the 1920s and 1930s, their fame culminating in an appearance in the film Hallelujah! Unfortunately, their last recordings were made in 1930, as the onset of the Great Depression and the fading of the jug band craze diminished their commercial appeal.

During the 1940s, Cannon worked the Cotton Carnival at the Peabody Hotel and occasionally played solo at W.C. Handy Park for tips. While never dropping out of music, Cannon benefited from the "blues revival" of the 1960s, making college and coffeehouse appearances with Furry Lewis and Bukka White.

Gus Cannon died in Memphis, Tennessee, October 15, 1979.
Last updated: October 27, 2017