Preserve & Protect
Without the wild, iconic places that represent the past, present, and future of our nation, where would we be? The mission of the National Park Service is to preserve unimpaired the natural and cultural resources and values of the national park system for the enjoyment, education, and inspiration of this and future generations. Alaska's Park Service staff work in many ways to uphold this mission, from providing educational experiences to our visitors to protecting vital natural landscapes and historic structures. With approximately 54 million acres of land in Alaska covered by national parklands, this is no small feat.

While Alaska's parks all have unique resources and characteristics, we share a common stewardship mission:
We care for those special places in Alaska saved by the American people as a part of a national system of parks so that all may experience our heritage. We serve residents and visitors who seek inspiration, recreation, and education, as well as those who come for traditional activities, subsistence, and scientific study. We cooperate with local communities, Alaska Native groups and others. Every day, we make decisions founded in science to protect the natural and cultural resources in these special places for this and future generations to experience and enjoy.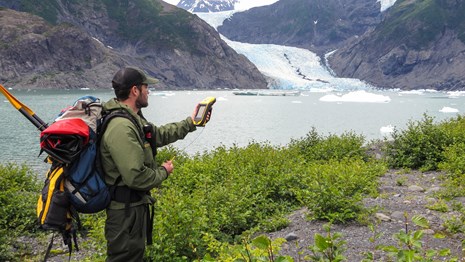 What We Do
Find out about how we work with communities, businesses, and visitors to extend the benefits of natural and cultural resource conservation.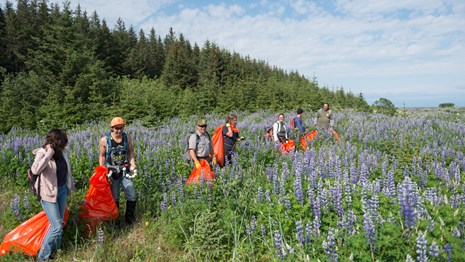 What You Can Do
Do you want to be more than a visitor to the parks? Find out how you can get involved with the National Park Service in Alaska
Do Business With Us
Find resources for businesses providing commercial services and goods to national parks in Alaska.
Last updated: October 12, 2017