Archaeology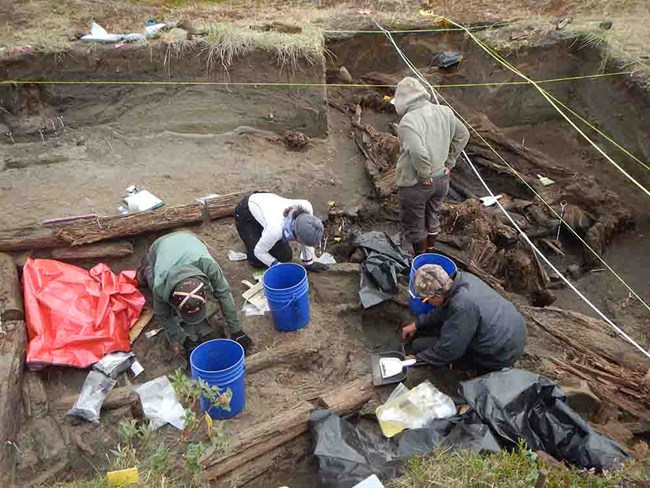 Archaeology is the study of the tangible remains of human societies. Alaska has a long and rich history of people moving across the continent from Beringia to more recent history. The National Park Service employs teams of archaeologists to identify and research archaeological sites on park lands for the purposes of public interpretation and site preservation. Archaeologists work closely with museum collections curators to care for artifacts and samples from sites on NPS lands.

National Historic Landmarks (NHLs) are nationally significant historic places designated for exceptional value or quality in illustrating or interpreting the heritage of the United States. Learn more about archaeological National Historic Landmarks in Alaska.

April is Alaska Archaeology Month! It is a time to reflect on and raise awareness about Alaska's rich and exceptionally long-lived cultural traditions that we understand, in part, through archaeological research.
Archaeology
Browse archaeology studies conducted across Alaska.
Read about Archaeological studies in Alaska and the scientists who lead them
Last updated: January 26, 2022