Beaver Pond Trail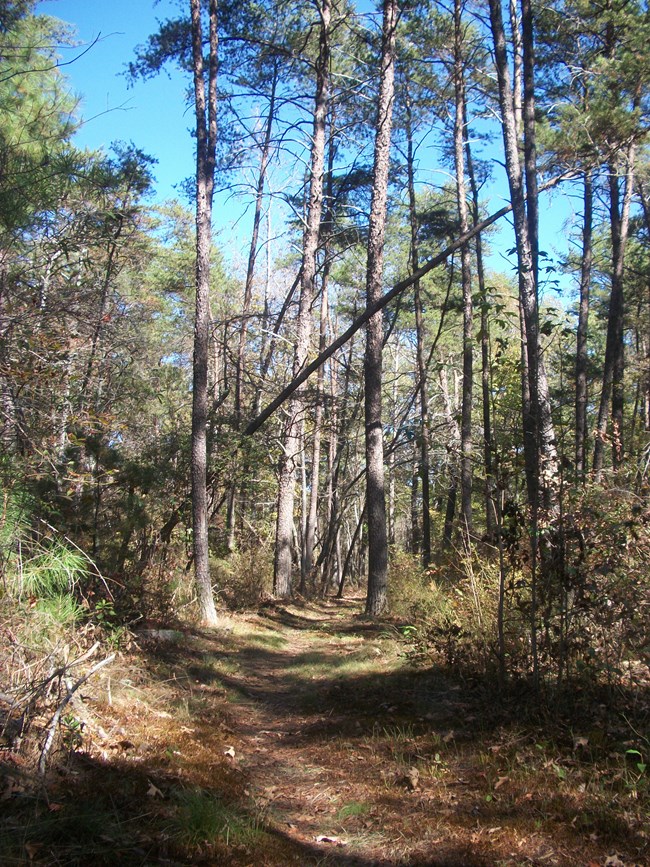 Beaver Pond Trail is located just past Lynn Overlook. There is a pull-off on the right to park your vehicle under the power lines on Highway 176.
This easy 1.24 mile loop trail is a favorite for bird watchers. The trail leads you through the woods to an area that used to be a pond dammed by beavers. The pond is no longer there but it is still a very pretty area.
The trail surface is natural. The terrain is mostly level with some slight elevation at times. You will cross two foot bridges. Turn left where the pond used to be to go back to your vehicle.
Enjoy the azaleas, pines and hardwood trees as you walk along. The mosses, ferns, grasses and flowering plants give you a tranquil feeling as you walk through the wetland habitat.
The blueberries can offer a snack if you visit at the right time of year. Visitors are welcome to pick blueberries and other fruit for personal consumption.
A variety of birds can be seen thoughtout your hike. Ducks nest near the ground while woodpeckers take advantage of the numerous dead trees. There are salamanders, deer, raccoons and other wildlife in this area.
If you see a snake; stop, wait until it moves away and then continue on with your hike. Unless a snake feels threatened, they usually will not bite. Snakes, other wildlife and the plants are protected by the National Park Service. This is their home, we are the guest.
Last updated: January 17, 2018