Canyon Land Park & Zoo

---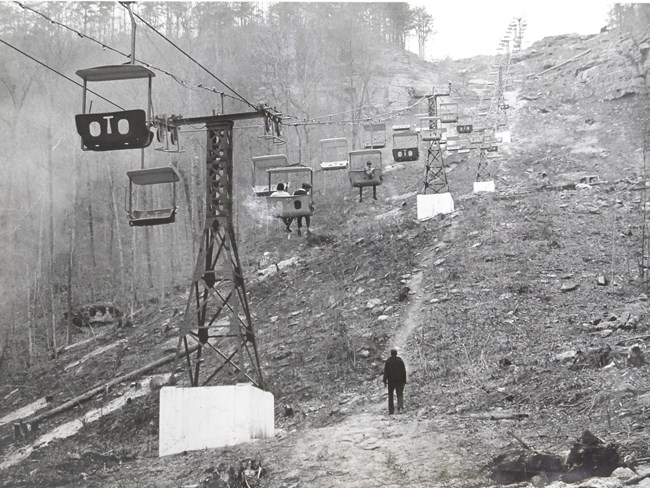 It all began with a dream and the purchase of 60 acres along the rim of the Little River Canyon. On March 8, 1970, Millard Weaver opened Canyon Land Park & Zoo, complete with carnival-type rides, miniature golf course, zoo, campground, live entertainment, and a 1,500 foot long chair lift from the rim (now Eberhart Point) down into the canyon to the Little River, which was then a part of DeSoto State Park. For $1.50 (one-way), riders would descend into the 600 foot deep canyon where they could enjoy a picnic, hiking, and fishing along the Little River, or take a swim in the river itself from the sandy beaches.

---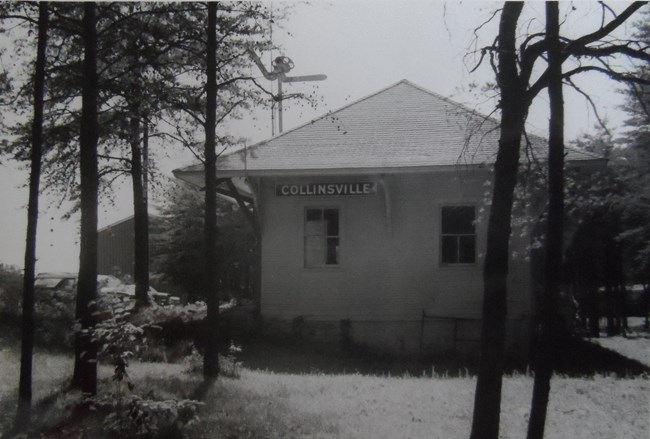 A 103 year old train depot from nearby Collinsville was relocated to Canyon Land, and was converted to a souvenir and gift shop, and used as the depot for a miniature train which offered visitors a ride around the park.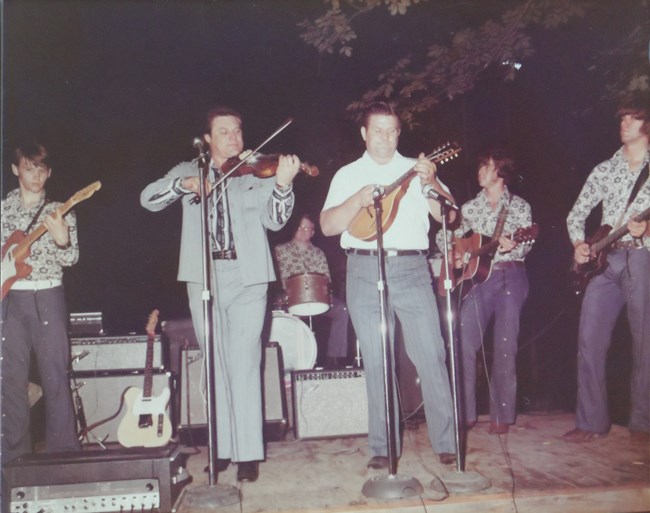 The live entertainment was a large draw at Canyon Land. A few of the notable musical performances were given by country singer and actor Gordon Terry, country singer and author Jeanne Pruett, and a local band from Fort Payne called Wildcountry. Wildcountry would go on to change their name and become the most awarded band in the history of country music - Alabama.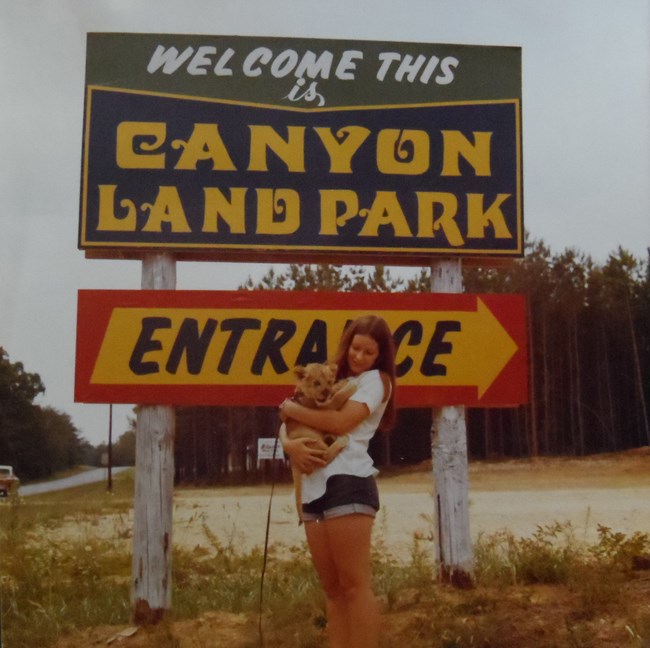 Weaver's passing in 1973 led to the ultimate demise of Canyon Land Park. Change of ownership, court battles, and a greater emphasis by the state to move away from the carnival atmosphere led to an inital closure of Canyon Land in the late 1970's. Weaver's son, Jackie, reopened the park in 1982, but the property was put up for sale again in 1985 where it remains today. Old building remanents still remain where Canyon Land zoo, rides, and games once stood.
Signs of Canyon Land Park & Zoo can still be seen along the Eberhart Trail and at the river - chairlift tower footings, rock wall remnants, and picnic tables can be spotted through the thick vegetation, reclaimed by the woods, a testament to the long history of LIttle River Canyon as a tourist destination.

---
Last updated: February 16, 2023