Directions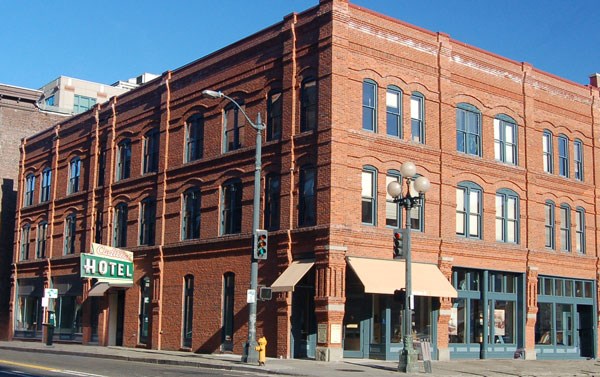 The park's visitor center is located at 319 2nd Ave South. The park entrance is at the corner of S. Jackson St and 2nd Ave South.

The Klondike Gold Rush Seattle visitor center is located entirely within a building on the northwest corner of 2nd Avenue South and South Jackson Street. 319 Second Avenue South.
By Car
The park can be reach by exits off I-90 and I-5. There are no signed exits for the park. The visitor center is located on the northwest corner of S Jackson Street and 2nd Ave South.
Due to all the construction in Seattle some nearby streets may be closed on occasions. Street parking is limited to two hours. There are private for fee parking lots and garages are nearby. Downtown Seattle provides a website listing locations, hours, and prices.

Public Transportation
The park is within walking distance of several mass transit facilities:
the underground International District light rail and bus station;
the Washington State Ferry Terminal (Pier 52);
the West Seattle/Downtown Seattle Water Taxi (Pier 50);
the First Hill Streetcar;
the King Street Station (Amtrak and Sounder trains).


Last updated: April 4, 2018