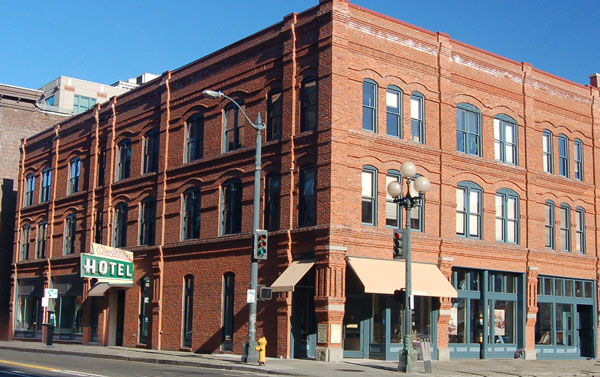 The park's Visitor Center is located at 319 2nd Ave South.
The site is poorly signed.
Look for the Cadillac Hotel sign on S. Jackson St. The park entrance is located on the corner of S. Jackson St and 2nd Ave South.

The Klondike Gold Rush N.H.P. visitor center is located entirely within a building on the northwest corner of 2nd Avenue South and South Jackson Street. 319 Second Avenue South.