Directions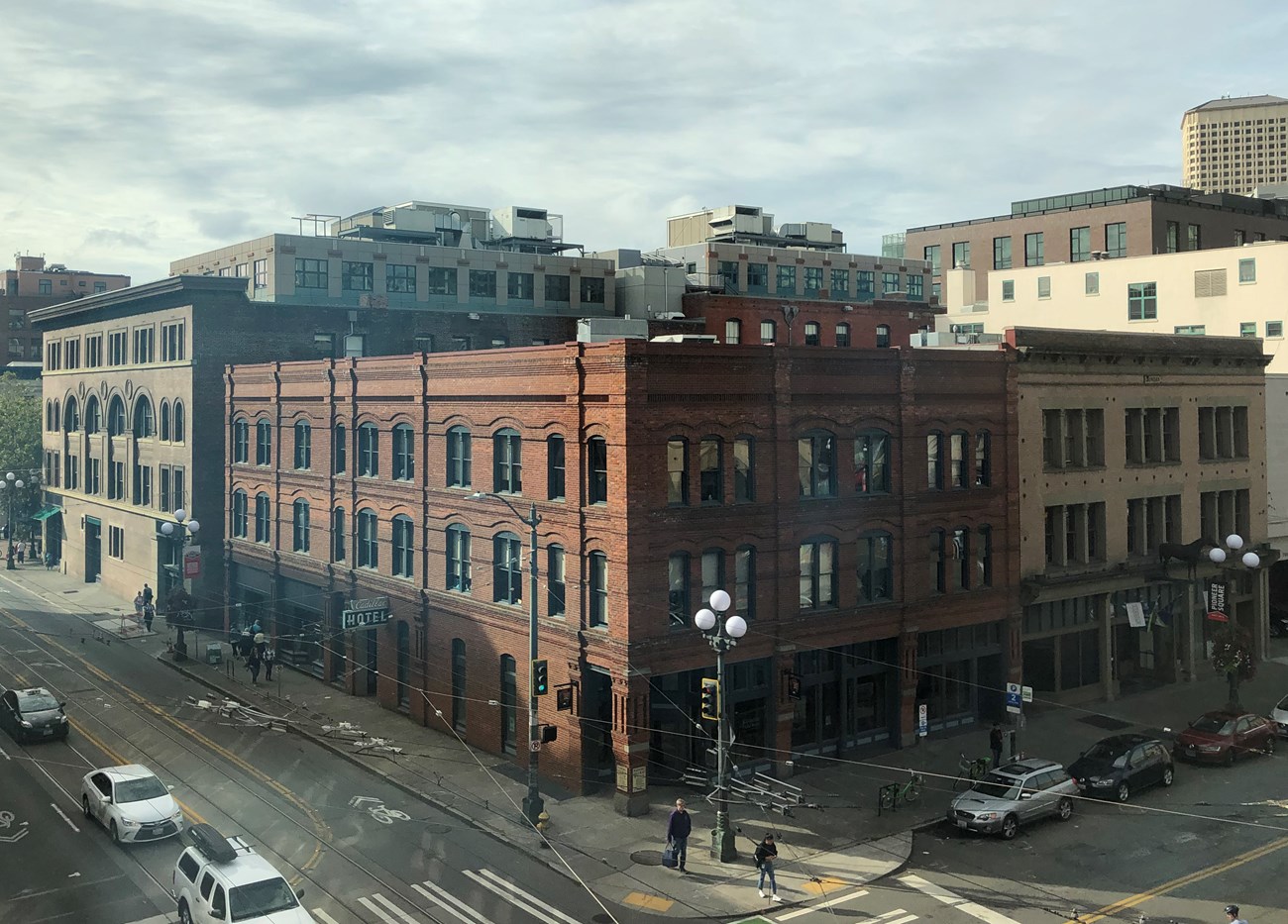 Park Address
The Klondike Gold Rush Seattle visitor center is located in the former Cadillac Hotel on the northwest corner of 2nd Avenue South and South Jackson Street.
Klondike Gold Rush - Seattle Unit National Historical Park
319 Second Ave S.
Seattle, WA 98104
By Car
The park is located in the Pioneer Square neighborhood just south of downtown Seattle. Use the address of the visitor center to route your directions.
Parking
Street parking pay-to-park and limited to two hours. There are private for-fee parking lots and garages nearby. Downtown Seattle provides a website listing locations, hours, and prices for parking. Due to ongoing construction in Seattle some nearby streets may be closed on occasion.
Public Transportation
Seattle has a wealth of public transportation options. Many stations are within several blocks walking distance of the park. King County offers a public transportation trip planner for navigating transit in the city.
Trains
Boat
Bus and Streetcar
King County Metro. There are approximately a ten bus stops, served by eight routes within four blocks of the park. The closest, most useful will depend on which route you are taking
First Hill Streetcar. Closest stop is S Jackson St & Occidental Ave Walk


Last updated: September 30, 2019