Roadmap To The Night Sky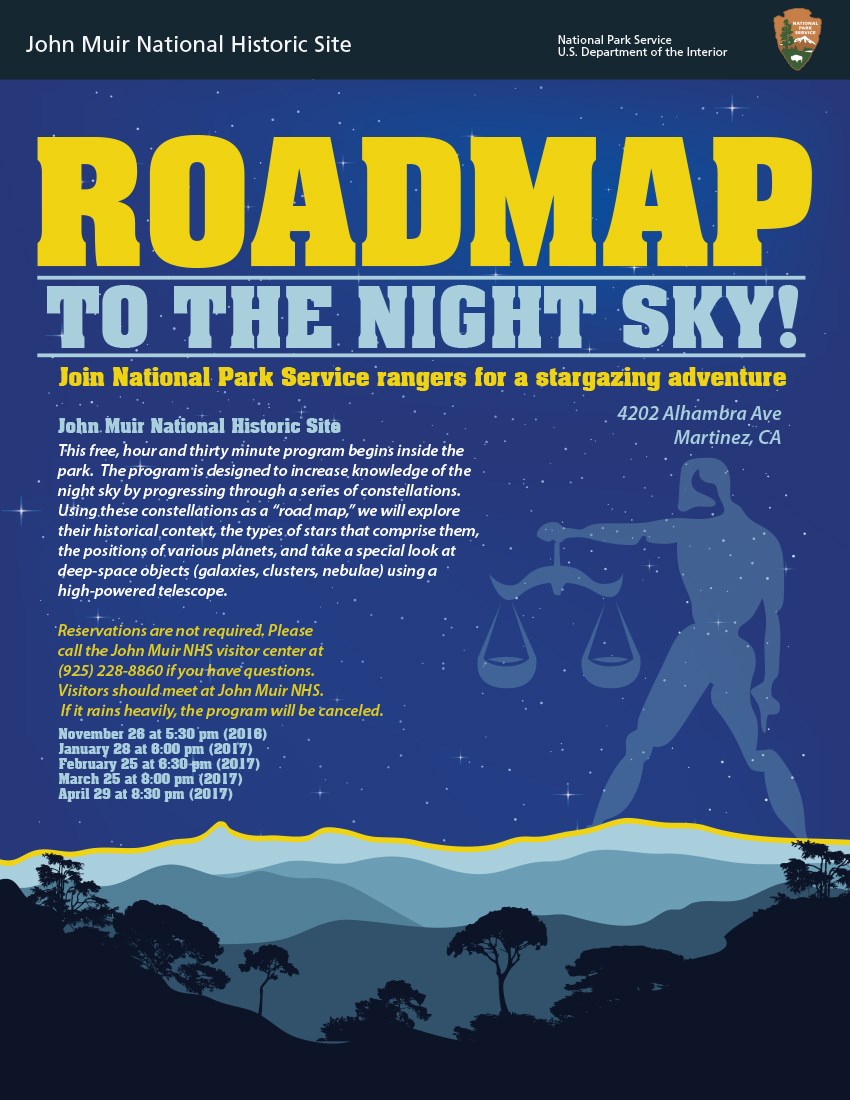 Roadmap to the Night Sky
This free, one hour and thirty minute program, begins inside the park. The program is designed to increase knowledge of the night sky by progressing through a series of constellations. Using these constellations as a "road map," we will explore their historical context, the types of stars that comprise them, the positions of various planets, and take a special look at deep-space objects (galaxies, clusters, nebulae) using a high-powered telescope.

Reservations are not required. Please call the John Muir NHS visitor center at (925) 228-8860 if you have questions. Visitors should meet at John Muir NHS. If it rains heavily, the program will be canceled.

Event Dates:
November 26 at 5:30 pm (2016)
January 28 at 6:00 pm (2017)
February 25 at 6:30 pm (2017)
March 25 at 8:00 pm (2017)
April 29 at 8:30 pm (2017)

More dates to come soon!
Last updated: April 26, 2017