Press Kit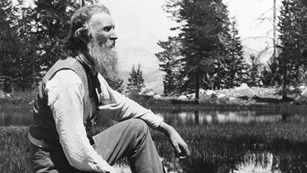 Frequently Asked Questions
Here you can access the answers to the most frequently asked questions about John Muir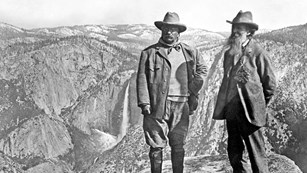 History and Culture
History and Culture information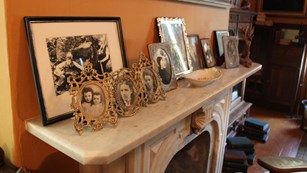 Photos and Multimedia
Gallery of current and historic images
Tom Leatherman – Park Superintendent
Tom Leatherman is the Superintendent of four National Park Service historic sites in the Contra Costa County East Bay Area:

Eugene O'Neill National Historic Site
John Muir National Historic Site
Port Chicago Naval Magazine National Memorial
Rosie the Riveter/WWII Home Front National Historical Park

Tom started his National Park Service career in 1989 as an intern at Pinnacles National Monument. He went on to work in several parks in the West as a seasonal employee before getting his first permanent job back at Pinnacles in 1995. From Pinnacles he took an assignment with the Bureau of Land Management working on the first management plan for Grand Staircase-Escalante National Monument in Southern Utah. He returned to Pinnacles as the chief of natural and cultural resource management and was able to build a nationally recognized natural resource program, including the reintroduction of California condors and red-legged frogs. In 2005 Tom was selected as the superintendent of Manzanar National Historic Site in the Eastern Sierra. He served in this position for three years before coming back home to the bay area (he grew up in Santa Cruz) to take the position as the Deputy Superintendent of the four historic sites in the East Bay. Tom Leatherman was selected as the Superintendent of these sites in January of 2011.

Attention Media Representative: if you have further questions regarding Tom Leatherman or the park, please use this contact information: Tom Leatherman at: 925-228-8860 Ext. 6301 or Email.
Galleries Of Photographs For Media Use
Below, you will find galleries that provide images for your use. The images should be high enough resolution for print and media. We are limited in our upload size on the website. You can right-click on the download link for each image to save to you computer. If you find that you have further image needs, please contact the graphics or cultural resources staff in the park. Typical color correction, sharpening and appropriate cropping are allowed by your photo professional. Unless otherwise noted, all images should be credited "NPS Photo". Historic images can be found in the main photo gallery but please contact us for more information on their use.