Guided Tours
Self-Guided Tours:
Visitors are welcome to roam the park's historic sites at their own leisure. Take your time and see what you want to see. For your convenience maps are available at the visitor centers.
Jamestowne Rediscovery Tours and Programs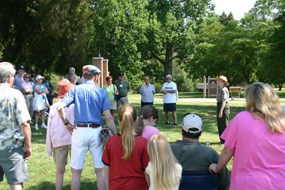 PARK RANGER/GUIDE TOURS:
Scheduled throughout the year as staffing allows, these tours last about 30 to 45 minutes and cover about 200 to 400 yards of the historic site(weather permitting). Many of our Park Rangers and Guides have been providing these interpretive programs for many years and each gives a unique perspective on the history of Jamestown. Walk with one of our Rangers as you retrace the steps of Captain John Smith or Pocahontas.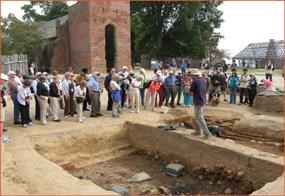 ARCHAEOLOGY WALKING TOUR:
Join a Preservation Virginia volunteer or staff archaeologist on a 45-minute walking tour of the excavation site inside of the rediscovered 1607 James Fort. Learn about the history of the on-going Jamestown Rediscovery archaeological project and receive news on the most recent discoveries.
These tours are generally conducted daily at 11:00 a.m. and 2:00 p.m. April through the end of October. Tours begin at the Tercentennial Monument behind the Visitor Center. Scheduled tours may be changed or canceled due to weather, special events or other unforeseen circumstances. Check the National Park Visitor Center information desk for current status of tours.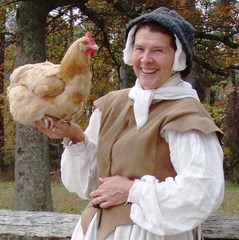 LIVING HISTORY TOURS:
Join a costumed interpreter portraying one of Jamestown's 17th century residents and hear of the trials, tribulations, successes and failures during Jamestown's 92 years as the social and political center of Virginia. Join such personalities as Rachel Stanton, John Rolfe, Gabriel Archer, Mrs. Richard Buck, or Lady Yeardley to travel back in time to when the foundations of who and what we are as a people and a nation were laid.
The Living History Program is presented by Living History Associates and is sponsored by Eastern National.


Last updated: August 14, 2020