Birds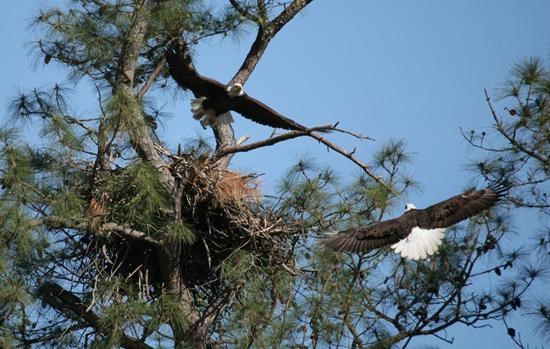 Historic Jamestowne has a wide variety of birds; some common or rare, some majestic or plain, some seasonal or year round. On a leisurely stroll on the Island Loop Drive or along the walking paths of the Historic site one can see Blue Jays, Cowbirds, Mocking Birds, various species of sparrow, vultures or eagles circling the skies or Osprey fishing the James River. Come to Jamestown and see what winged wildlife you can spot.
Use this link for a list of birds common to Historic Jamestown and Yorktown Battlefield. To return to this page from the bird list just use your back button.
To make it easier to read, the document was designed to be printed double sided onto 11 X 17 paper, folded in half to 8.5 X 11, and then triple folded into an 8.5 X 3.75 inch brochure. For additional information about this list or further instructions on how to print please contact our Natural Resource Manager at e-mail us.
Last updated: February 26, 2015