Volunteer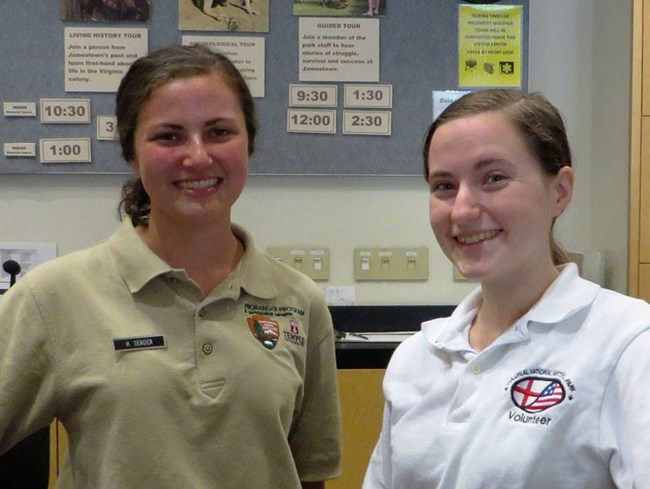 No matter what your skills or interests, there's probably a place for you in the Volunteer in Parks program at Colonial National Historical Park.
Current Colonial (VIP) projects include:
Assisting with visitor center operations
Helping with curatorial tasks
Providing interpretation at archeological sites and historic homes
Working with administrative functions
Assisting with landscaping projects
For more information, contact the Volunteer Park Coordinator, Mike Byrd, at 757-898-2422. e-mail us
Your volunteer job may require training, which will be provided by the park, and uniforms may be provided for long-term volunteers.

Project days which require little training and a minimum time commitment are regularly scheduled at some Colonial sites.
Equal Opportunity Policy: Colonial National Historical Park ,is committed to a strong nondiscrimination policy respecting its employees and volunteers. Its policy is to provide equal opportunities for all and to eliminate discrimination based on sex (including sexual harassment and sexual orientation), race, color, national origin, religion, age, and disability.
Last updated: June 27, 2015