Weather
Indiana Dunes National Park's weather is greatly affected by Lake Michigan and can change quickly. Summers are warm and humid with high temperatures generally in the mid-80ºF's (30ºC) and low temperatures in the mid-60ºF's (18ºC). There are about 15 days per year above 90ºF (32ºC). Warm periods are occasionally interrupted by frontal action descending from Canada. This generally brings days of pleasant, dry weather. Sunshine is abundant in summer.

Highs in winter are usually in the low to mid 30sºF (0ºC) with low temperatures in the low 20sºF (-5ºC). There are about 15 days per year below 0ºF (-18ºC). Winters tend to be cloudy except for periods of extreme cold when skies are clear.
Current Weather Conditions
For a current weather forecast, choose an Internet weather provider and use the following zip codes for the appropriate section of the park. Links to the National Weather Service are provided.
Beach Safety
Know Before You Go!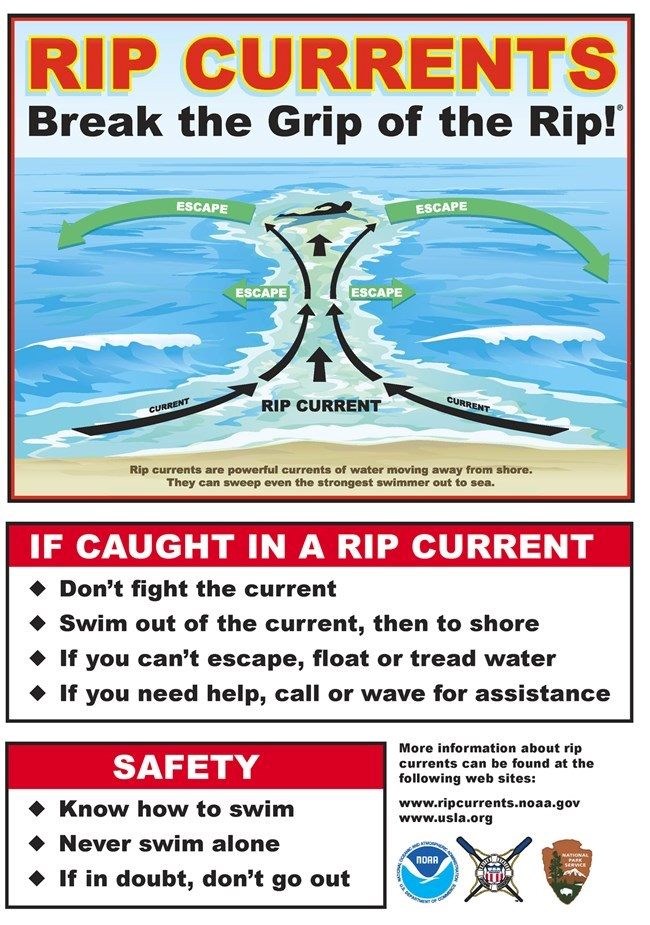 Rip Currents:
Be on the lookout this summer for rip currents on Lake Michigan.
Before your next visit to the beach, learn how to spot a rip current and what to do if you get caught in one. Always check the local beach forecast for any warnings, and exercise caution.
IF CAUGHT IN A RIP CURRENT
♦ Don't fight the current
♦ Swim out of the current, then to shore
♦ If you can't escape, float or tread water
♦ If you need help, call or wave for assistance
SAFETY
♦ Know how to swim
♦ Never swim alone
♦ If in doubt, don't go out
More information about rip currents can be found at the following websites: www.ripcurrents.noaa.gov and www.usla.org


Last updated: June 28, 2022