Indiana Dunes Outdoor Adventure Festival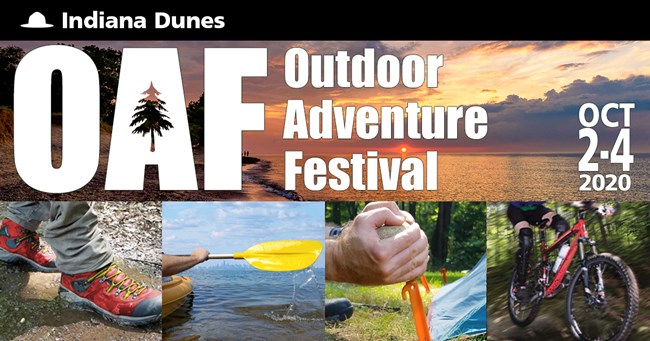 Spend the weekend outdoors at the Indiana Dunes Outdoor Adventure Festival, which will take place Friday-Sunday, October 2-4, 2020, throughout the Indiana Dunes region. Packed with outdoor adventure opportunities, the festival will bring together over 70 events in one weekend. With support from Friends of Indian Dunes, Indiana Dunes State Park, Indiana Dunes Tourism, and more than dozen other partners, the Indiana Dunes National Park will host this three-day event.

Centered at the Indiana Dunes Visitor Center on Indiana State Road 49, the festival will showcase the region's outdoor activities such as hiking, paddling, biking, geo-caching, photography, birding, yoga, and so many others. The festival has events for everyone including families, beginners, experts, and those with limited mobility.

Don't forget to visit the visitor center market place during the festival. There will be food trucks, presentations from experts, live animal demonstrations, an RV to walk through, gear clinics, and much more! Check out the market place activity page by clicking here. The marketplace is free and open to the public.

Highlights of the weekend include paddling trips on the Little Calumet River, Lake Michigan, and Lake George in Hobart; dozens of hikes led by experts across the entire region; and access to natural areas not normally open to the public.

For more information about the festival and to register, please visit the website https://www.dunesoutdoorfestival.com. Many events have limited spaces and will fill up quickly. There is a $10 festival fee per adult (age 18 and over) and is good for all three days. Children 17 and under are free. Registration will go live on Monday, August 10, 2020.
Last updated: February 13, 2020