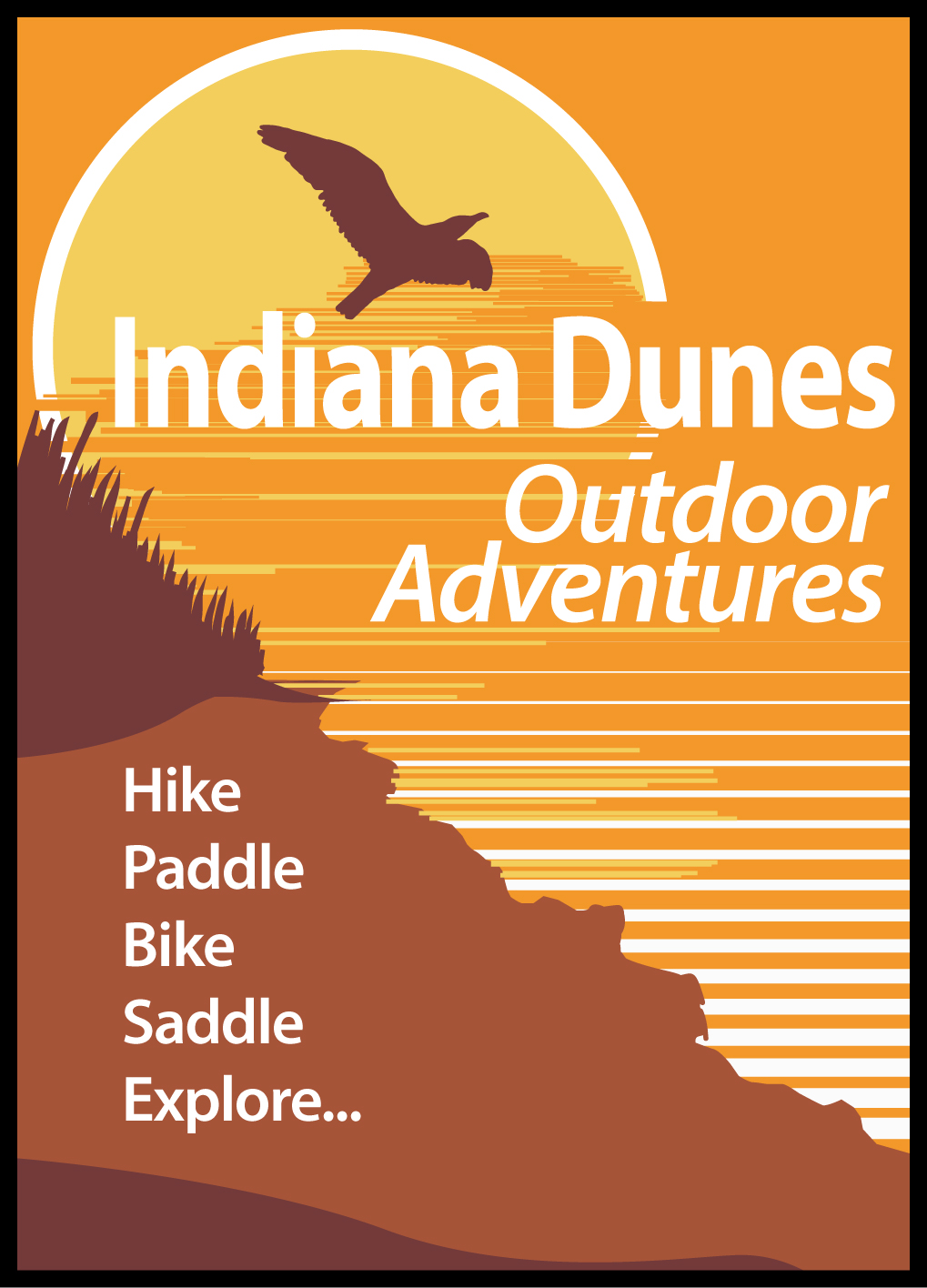 We are excited to announce the inaugural Indiana Dunes Outdoor Adventure Festival, which will take place October 6-8, 2017! The greater dunes region is packed with outdoor adventure opportunities and the festival will bring together all these activities in one place. With support from Indiana Dunes Tourism, the Indiana Dunes State Park, and a dozen other partners, the Indiana Dunes National Lakeshore will host this three-day event.
Centered at the Indiana Dunes Visitor Center on State Road 49, the festival will showcase the region's natural and cultural significance through hiking, paddling, biking, and other activities such as geo-caching, photography, birding, and orienteering. The festival has events for everyone including families, beginners, experts, and those with limited mobility. The only requirements are the desire to have an outdoor adventure and to have a great time!
Outdoor adventures extend well beyond the national lakeshore. The festival will take place across the region with activities in Porter, La Porte, and Lake counties. A highlight of the weekend will be the grand opening of the Little Calumet River Water Trail with a tour sponsored by the Northwest Indiana Paddling Association and the Shirley Heinz Land Trust.
Another unique opportunity will be backpacking in the national lakeshore. With support from REI, we will be leading an overnight backpacking trip to Cowles Bog beach and back. Enjoy the sunset from your tent pitched on the beach along Lake Michigan! No experience required and equipment will be available to rent.
The visitor center will host a variety of activities as well. Outdoor related presentations in the auditorium will showcase regional adventure opportunities and educational talks will give the necessary know-how to experience an adventure. In the activity room, regional outdoor organizations will have booths providing information and expertise.
It's free to participate but advance registration is requested, which is now available at the following webpage link. Many adventures will have limited space, so please sign up soon.
Registraion page link...
https://www.eventbrite.com/e/outdoor-adventure-festival-tickets-36972606060
Click "Interested" on our Facebook event the latest news and updates. Facebook event link...
https://www.facebook.com/events/636732396520057/