Fishing & Boating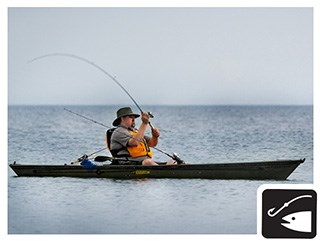 Fishing
Fishing is allowed under federal, state and local laws. You need an Indiana Fishing License and a stamp if fishing for trout and salmon. Watch for drop-offs in creeks and along beaches.
Boaters must stay 500 feet away from marked swimming areas, even when beaching. Nearby communities offer boat-launches. Personal watercraft are prohibited.
For additional information about fishing we recommend visiting the following web links:
Sailing & Powerboating
Sailing and power boating are popular on Lake Michigan. There are no marinas, boat rentals or boat launches within the national park. There are services are available through commercial and city facilities in Porter, Lake and LaPorte counties. Check these county tourism links for information.
Porter County: www.indianadunes.com
Lake County: www.southshorecva.com
LaPorte County: www.michigancitylaporte.com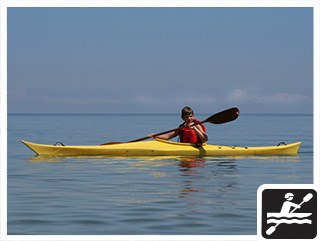 Kayaking
Kayaking is increasingly popular on Lake Michigan since the inception of the Lake Michigan Water Trail and in area waterways like the Little Calumet River and Burns Waterway. Try a new challenge by kayaking the Little Calumet River Water Trail: East Branch. Launching hand-carried, non-motorized boats from any Indiana Dunes National Park beach is permitted with the exception West Beach's lifeguarded swimming area (Friday of Memorial Day weekend through the Monday of Labor Day weekend). Lake Michigan's water conditions can quickly change from calm to dangerous, so check the weather forecast and always use a certified personal flotation device.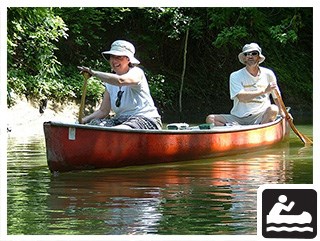 Canoeing
Canoeing is also popular on the region's rivers and waterways, but is generally not recommended for Lake Michigan due to frequent windy conditions and large waves. Canoeing is popular on the Little Calumet River.
Boating Guidelines
Swimmers always have the right of way.

The use of watercraft in all swimming areas is prohibited.

The launching of motorized vessels of any type from lands within the Indiana Dunes National Park is prohibited.

With the exception of West Beach's lifeguarded swimming area, the park's beaches are approved for launching non-motorized vessels (canoes, kayaks, sailboats, etc.).
Specific to West Beach, non-motorized vessels without a mast (no sailboats or windsurfing) may be launched and recovered. Vessels must stay at least 100 yards away from the West Beach swim area on the beach.

All vessels must be non-motorized, single hull design, no longer than 18 feet in length and able to be carried by 1-2 people. Boats must be carried on designated, government provided paths, walkways and stairs. Vessels may not be dragged over any dunes. Loading and unloading may not take place along any roadway.

All launching and recovery must be accomplished without the use of motorized equipment or vehicles.

All watercraft (motorized, hand or wind powered) are prohibited on Long Lake ( at West Beach) and Greenbelt Ponds (at Cowles Bog) d

ue to shallow water conditions and the presence of sensitive natural resources.
Safety
Boating recreation at Indiana Dunes National Park can be fun for everyone, but it is very important to always remember to prepare and practice safety while boating on the lake at all times. To learn more about practicing boat safety, please visit the National Weather Services'
Boating Safety Tips and Resources page
.
Last updated: November 9, 2020