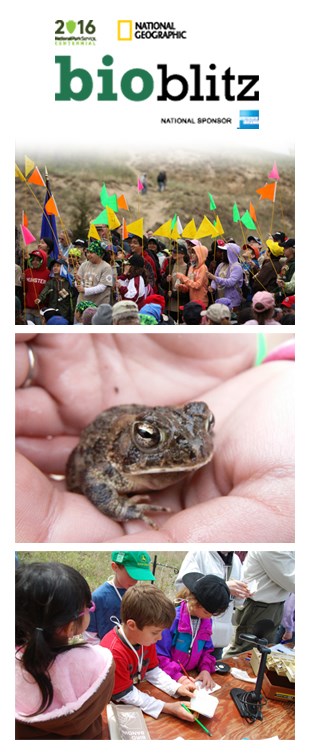 Part scientific endeavor, part festival and part outdoor classroom, the BioBlitz's goals are to record as many living organisms in the Miller Woods area of Indiana Dunes National Lakeshore in two days, to increase awareness of the diverse species in this urban setting and to better understand how to protect the natural environment in the future.
"Explorers" of all ages are needed. The Paul H. Douglas Center for Environmental Education will serve as "base camp" for the BioBlitz and will also include a variety of other fun activities and learning stations throughout the two days. Advance registration is required to participate in a counting team for the BioBlitz. Advance registration is not required for ongoing base camp activities.
REGISTRATION:
Pre-registration has closed for participation in a counting team.

Participants can walk-in on Saturday between 9 am - 2 pm. Scientist-led hikes are available on a first come, first served basis. In addition, evening hikes will be offered to look for owls, insects and bats at 7 pm at the Douglas Center. For more information, call (219) 395-1882.
WHEN
:

Friday May 20 is reserved for school groups.

Saturday May 21 is for the general public with science teams going out throughout the day and evening.
PARKING: Parking is available at Lake Street Beach with free shuttles to the Douglas Center.
PARTNERS: Dunes Learning Center, Marquette Park Pavilion