2004 Artist-in-Residence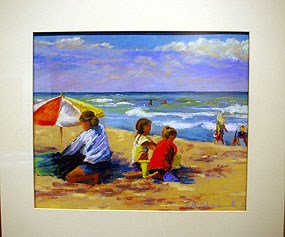 2004 Artisit-in-Residence Helen Stannard
Excitement, encouragement, and inspiration were the three things Helen took away from her experience as an Artist-in-Residence at the national lakeshore. While painting "en plein aire", she was encouraged by visitors, inspired by her surroundings, and excited by the breathtaking beauty of the Indiana lakeshore and surrounding dunes and woodlands.
Helen says she grew as an artist due to her experiences at the shore, finding that both her inquisitiveness and creativity benefited from her residency as well as her artistic development of natural subjects.
She has had two shows solely devoted to the works she produced as a result of the Artist-in-Residence Program.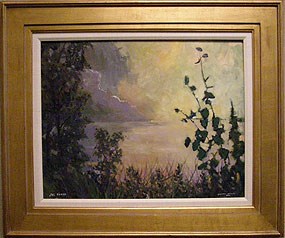 2004 Artisit-in-Residence Joel Knapp
Joel is "a painter in motion," devoted to plein air painting because of its urgency and authenticity. He travels throughout North America and Europe attempting to capture nature's moods firsthand, as he was able to do as an Artist-in-Residence.
Capturing a storm building over the dunes before it passes and the rare opportunity to "walk in Dudley's shoes" were the highlights of Joel's time at the lakeshore. .
His award-winning oil paintings have been displayed at the Hoosier Salon and numerous other art shows and "paint-outs," and are a permanent part of corporate and private collections throughout the U.S. and Europe. .
Last updated: May 11, 2017