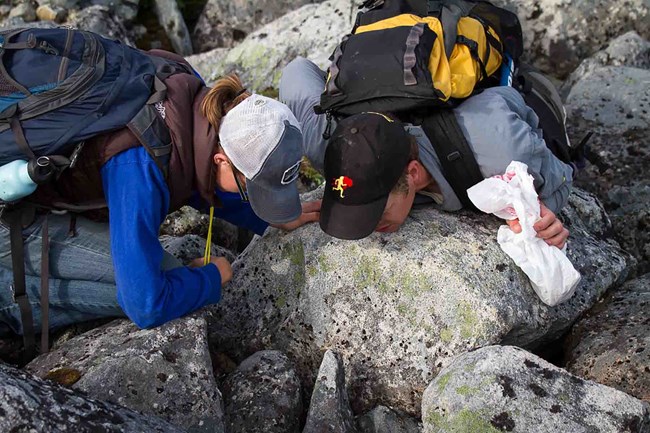 Parklands in southwest Alaska are renowned for their glacier-clad peaks, active volcanic terrain, premier wildlife viewing, and high-value salmon runs all woven together in a wilderness mosaic of lakes, rivers, mountains, forests, and tundra. Yet as one draws their eyes from this vibrant landscape, casts them downward to the branches and trunks of the spruce and shrubs, to the rocks, and to the ground itself, this closer look reveals a Lilliputian world all its own. This is the realm of lichens.

In addition to lichens being inherently beautiful and fascinating in their own right - they add diversity, interest, color, and intricacy to the landscape--lichens are also recognized as a significant component of biological diversity and as sensitive indicators of air quality and climate. Despite their aesthetic and ecological importance, there remains a general lack of information regarding lichen occurrence, due in part to their small size, their often microscopic or chemical distinguishing features, and their enormous diversity.

To address the information gap on lichens in southwest Alaska parklands, the Southwest Alaska Network partnered with Oregon State University (OSU) to conduct a lichen inventory of its three largest parks: Katmai National Park and Preserve, Lake Clark National Park and Preserve, and Kenai Fjords National Park. A team of lichenologists from North America and Europe conducted surveys throughout each park that were selected by our botanists to span a range of rich lichen habitats, including coastal rock outcrops and forests; large interior lake, river and forest systems; and interior and coastal alpine zones.