About Us
The Sierra Nevada Network (SIEN) is one of 32 National Park Service inventory and monitoring networks across the country that monitor the condition of park ecosystems. SIEN works with four parks: Sequoia and Kings Canyon, Yosemite, and Devils Postpile.
SIEN is responsible to a board of directors and technical committee composed of park superintendents and staff. Program guidance and oversight is also provided by the National Park Service's Inventory and Monitoring Division. The network leverages staff and resources by collaborating with parks, other networks, and partners.
Need to get in touch? Here's how to contact us.
Network Map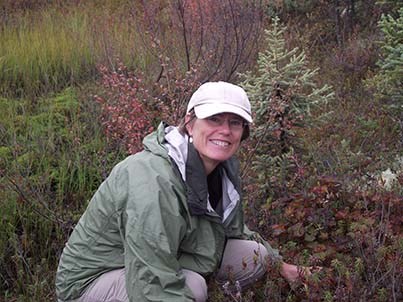 Network Staff
Sylvia Haultain, Program Manager
Sylvia joined the Sierra Nevada Network in April, 2015. She oversees the Sierra Nevada I&M Network staff and projects, and coordinates with parks and partners. Previously, she spent 18 years as a program manager in the Division of Resources Management and Science at Sequoia and Kings Canyon National Parks. As plant ecologist for the two parks, she oversaw the Stock Use and Meadow Monitoring program, provided subject matter expertise in botany and vegetation ecology, and played a lead role in the development of the recently completed Wilderness Stewardship Plan.
While at the parks she worked closely with the Inventory & Monitoring Program from its inception, overseeing the rare plant inventories at Sequoia, Kings Canyon, and Devils Postpile and the vegetation mapping project at Sequoia and Kings Canyon. She contributed to the selection of vital signs for long-term monitoring and was closely involved in the development of the Wetland Ecological Integrity protocol. She also spent seven years as a field botanist with the Sequoia and Kings Canyon Natural Resource Inventory project, which documented the distribution and abundance of vascular plants throughout the two parks.
A three-month internship in Sequoia National Park in the early 1980s turned into a career-long love affair with the wild landscapes of the Sierra Nevada, and she has yet to tire of exploring, studying, and sharing the extraordinary biodiversity found here. She holds a B.S. in Natural Resources from Humboldt State University and a M.S. in Ecology from the University of California at Davis.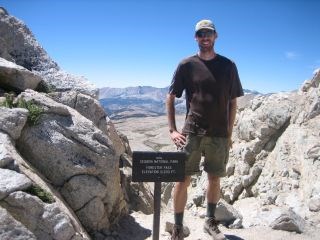 Jonny Nesmith, Ecologist
Jonny joined the Sierra Nevada Network in 2012 and is the lead for high-elevation forest and wetlands monitoring projects. He graduated from UC Berkeley in 2011, where he earned his Ph.D. from the Department of Environmental Science, Policy and Management. His dissertation research focused on the effects of prescribed fire on sugar pine mortality in Sequoia and Kings Canyon National Parks. Before attending UC Berkeley, he earned a M.S. in Forest Science from Oregon State University and a B.A. in Biology from UC Santa Cruz.
He has an extensive history of working in the Sierra Nevada as a biological science technician, field crew supervisor, and ecologist, beginning in 1998 with the USGS Sequoia and Kings Canyon Field Station. More recently, he has worked for the USGS Redwood Field Station on a project investigating the effects of climate change on fire severity and forest dynamics throughout the western United States.
Jonny grew up in the Bay Area and has spent most of his summers exploring and working in the Sierra Nevada. His hobbies include mountain biking, backpacking, and rooting for the San Francisco Giants with wild abandon.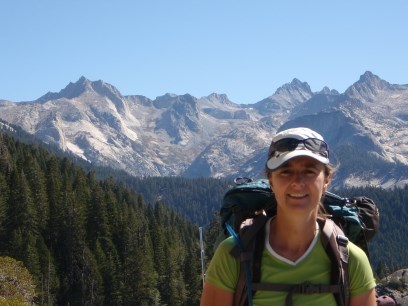 Andi Heard, Physical Scientist
Andi has worked with the Sierra Nevada Network since 2004 and is the lead for lake monitoring, river monitoring, and climate reporting projects. She previously worked for NPS and USGS in Sequoia and Kings Canyon National Parks, where she supported watershed and air quality research and monitoring, a study on the effects of contaminants on amphibians, and research related to fire and non-native plants. Andi has a B.S. in Chemistry from the University of California, San Diego, a M.S. in Watershed Science from Colorado State University, and a Ph.D. in Soil and Water Science from the University of California, Riverside. Her areas of interest include water quality and biogeochemistry.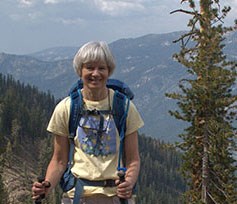 Linda Mutch, Science Communication Specialist
Linda worked as the Sierra Nevada Network Program Manager from 2002 through 2009, and left this position in January 2010 to pursue her interest in science communication through a new role with the network. Linda works with network and park staff and cooperators to communicate inventory and monitoring results.
Before joining the network, Linda worked as a 5th grade teacher, an ecologist with the USGS Sequoia and Kings Canyon Field station studying forest population dynamics, a biological technician with the National Institutes of Health in Montana, and a park or biological seasonal technician in numerous western national parks. Her interests include fire ecology and forest dynamics, as well as science education and communication. She has a B.A. in Biology from the University of Oregon, a M.S. in Watershed Management from the University of Arizona, and an elementary school teaching credential from California State University, Fresno.
Seasonal Staff - And the Paths They Travel from Here
In the late spring, summer, and early fall our office building becomes more lively and busy than usual, when our seasonal staff arrive to conduct some of the most critical work of long-term monitoring - the field data collection! Without them and the data they collect, we would not have a long-term monitoring program. The seasonal staff who are drawn to our program love to spend their time in the extensive wilderness of our large parks, they become experts at packing backpacks efficiently, cooking with campstoves, navigating to remote sampling sites, and collecting excellent quality data. Some love it so much they come back for multiple seasons, and our program benefits from the long-term knowledge they bring to monitoring projects. They also appreciate the beauty of where they work, and getting to explore large chunks of the stunning wilderness of these parks.

In the following series of articles, some of our former seasonal staff share their forays into graduate school, and in some cases how their work here helped motivate and inspire them to continue their education, and explore in more depth the environmental sciences they were able to participate in here, and have the opportunity to do projects of their own.

Last updated: February 3, 2021