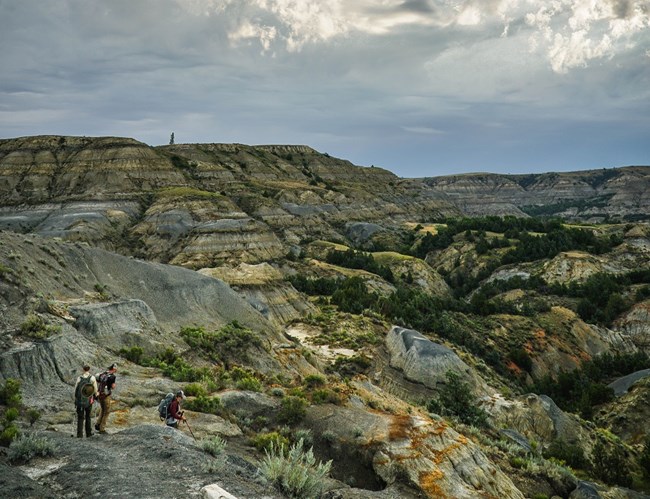 The Northern Great Plains Network is one of 32 Inventory and Monitoring Networks across the country. These networks were established to facilitate collaboration, information sharing, and economies of scale in natural resource monitoring. We measure key indicators of ecological integrity, or "vital signs." These results inform park managers about the health of park resources and the dynamic ecosystems in which they occur. They can also provide early detection of potential problems.
A multi-level organizational structure ensures accountability and efficiency of the Northern Great Plains Network program. The network is responsible to aBoard of Directors and Technical Committee composed of park superintendents and rotating staff members in accordance with an approved charter. Program guidance and oversight is provided by the Inventory & Monitoring Division of the National Park Service's Washington Office.
The network consists of seven permanent National Park Service personnel that work closely with park staff at Northern Great Plains Network parks.
Need to get in touch? Here's how to contact us.