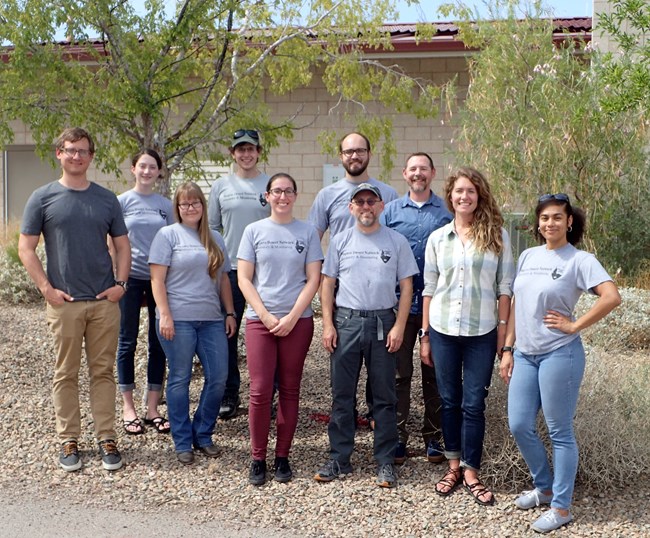 About the Mojave Desert I&M Network
The Mojave Desert Network staff include permanent, term, and seasonal positions. We also frequently work with volunteers and student interns that assist us in carrying out our monitoring efforts. Learn more about the staff here.
A multi-level structure ensures that the network is effective. A Board of Directors and a Technical Committee, both composed of park staff, provide guidance and feedback.

The network also operates with guidance and oversight from the national-level Inventory & Monitoring Division, based in Fort Collins, Colorado.

Need to contact us? Here's how.