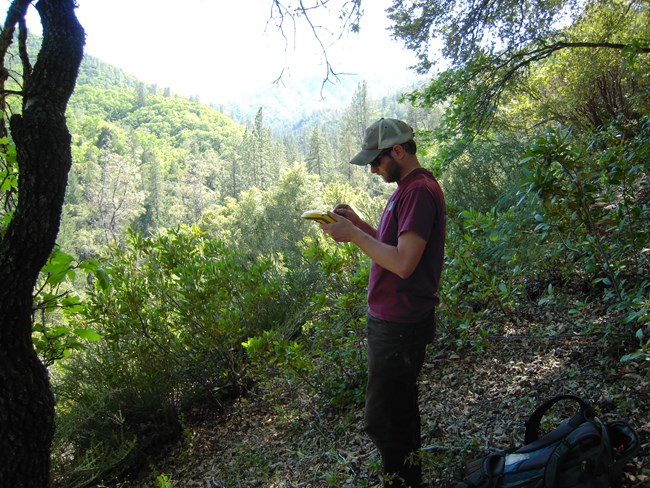 Whiskeytown Natural Recreation Area is a 42,497 acre park in northern California that includes the large expanse of the Whiskeytown Lake reservoir, and the watersheds that surround it. The park lands have a long legacy of human disturbance as an area involved in the California gold rush and logging activities. Established to conserve the area for public recreation, the park has to balance visitor expectations with conservation and stewardship, ensuring everyone can enjoy the natural and cultural resources for generations to come.

Whiskeytown NRA boasts a rich biodiversity because it sits at a geological and biological crossroads where the Klamath Mountain, Coast Mountain, and Cascade Ranges meet with the Sacramento Valley. In addition to the mixed geology, the range in elevation and rugged topography create many habitats, such as chaparral, oak woodlands, creeks and riparian zones, Ponderosa Pine forest, grasslands, and conifer forest.

Klamath Inventory and Monitoring Network staff conduct long term monitoring programs at Whiskeytown NRA to provide park managers with current information on the status and condition of natural resources, and long term trends. These datasets help the park to make informed management decisions.