Inventory and Monitoring at Oregon Caves National Monument and Preserve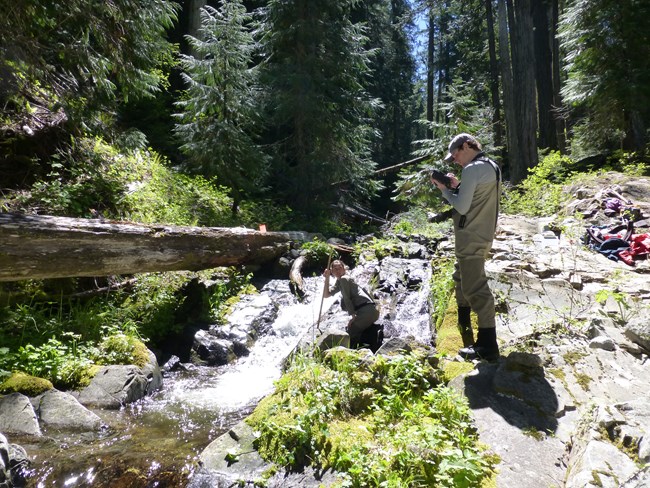 Oregon Caves National Monument and Preserve is located high in the Siskiyou Mountains. Established in 1909 originally as a 480 acre national monument to preserve only the cave system, the park has now grown to 4,554 acres, expanding protection into the surrounding forests and watershed.

The ecological links between the surface and underground habitats are complex and intimate; the cave system was created by the headwaters and creeks of the preserve, and relies upon them for its continued development and to sustain the plants and creatures that call the caves their home. The surface habitats of sub-alpine meadows, forests and creeks support many animals with special conservation status, such as the northern spotted owl, pacific fisher, and California mountain kingsnake. Five bat species that are found in the caves are also considered at risk.

Balancing visitor enjoyment and the delicate cave ecosystem is an important resource management concern for the park. Klamath Inventory and Monitoring Network staff provide park managers with monitoring data that helps them make informed decisions about land stewardship, forest health, and water quality.
Publications
Monitoring Reports
Early Detection of Invasive Species
Stream Water Quality & Aquatic Communities
Last updated: July 23, 2018