Inventory and Monitoring at Lava Beds National Monument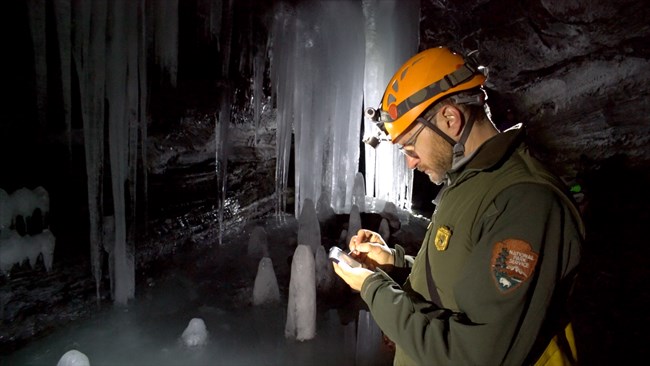 Lava Beds National Monument is a remarkable landscape of volcanic tablelands and desert scrublands punctuated by cinder cones, pit craters, and spatter cones. Established in 1925, the 46,000 acre park was created to protect the unique and complex cave systems and rich cultural history of the area.

Most visitors come to the park to experience the underground geological features of the volcanic caves, and discover the unique wildlife that lives in the dark. However, Lava Beds NM is home to a wealth of natural resources above ground too. The variations of soil types and micro climates at the park have created many different habitats that each support a high diversity of plants and animals.

Some habitats, such as cave mouths, provide conditions very different from the surrounding landscape, and can therefore support species found nowhere else in the park. Even slight changes to the climate can have big implications for these delicate ecosystems, making it a high resource management concern for the park, along with invasive species, and cave ecosystem health. Monitoring datasets from Klamath Inventory and Monitoring Network provides park managers with both current information on the status of resources, as well as long term trends of condition over time.
Publications
Monitoring Reports
Early Detection of Invasive Species
Last updated: July 23, 2018