Who We Are
Heartland Inventory and Monitoring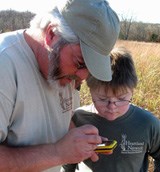 Mike DeBacker
Network Program Manager
Wilson's Creek NB, 417-732-2662
Mike joined the park service's I&M team in 1996 with the Prairie Cluster Prototype Monitoring Program. Over this time, Mike has served in several capacities including botanist, ecologist and most recently as network coordinator for the Heartland I&M Network. Mike's primary research interests lie in the prairies of the Great Plains. He is currently involved in several projects examining spatial structure in species distribution, and the influence of fire and grazing regimes on plant community composition. Mike earned a BA degree in Political Science from The Colorado College and a MS degree in Biology from Missouri State University.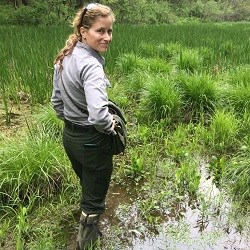 Sonia Bingham
Wetland Biologist
Cuyahoga Valley NP, 330-342-0764 ext.7
Sonia Bingham is a duty stationed employee at Cuyahoga Valley National Park, where she manages the Wetland Monitoring Program and Invasive Plant Monitoring at CUVA. Prior to joining the network in 2007, Sonia was an environmental consultant, where she gained extensive professional field experience assessing and monitoring wetlands and streams in Northern Ohio and other locations throughout the Midwestern U.S. In this work, she conducted wetland delineations, developed restoration plans, and surveyed plant, fish, macroinvertebrate, and freshwater mussel communities. Sonia received a B.A. in Biology from Hiram College, Ohio and an M.S. in Environmental Science from The Ohio State University. Her research focused on root habitat for aquatic macroinvertebrates created by common forest trees at the stream bank.
Cameron Cheri
Research Specialist
Missouri State University
Cameron is a research specialist for Missouri State's Biology Department and supports the Heartland I&M Network's aquatics program. He primarily assists with field surveys, sample processing, and database entry for the network's fish, aquatic invertebrate, and aquatic plant monitoring projects. Cameron graduated from the University of Arkansas, Fayetteville with a B.S. in Biology in 2015. In 2017, he started an SCA internship at Buffalo National River assisting park ecologists with various monitoring and outreach programs. The following year, Cameron started graduate school at Missouri State University where he studied the effects of riparian vegetation structure on dragonfly and damselfly communities using Ozark spring streams. He received his M.S. in Biology in 2020 before joining the Heartland I&M Network. Cameron is a naturalist with a keen interest in how aquatic invertebrate and plant communities are responding to environmental changes.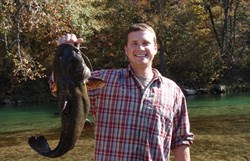 Tyler Cribbs
Aquatics Ecologist
Missouri State University
Tyler is an aquatic ecologist for the Heartland I&M Network. His work involves assisting with research on fish assemblages and invertebrate communities of Ozark river systems and prairie streams. He was first employed by NPS in 2002 with the Prairie Cluster Long-term Ecological Monitoring Program. He received a M.S. in Natural and Applied Sciences and a B.S. in Wildlife Conservation & Management from Missouri State University.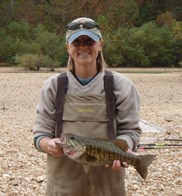 Hope Dodd
Aquatic Program Leader
Missouri State University, 417-836-3163
Hope Dodd joined the Heartland I&M Network in 2005 as the Fisheries Biologist. Hope is currently the Aquatic Program Leader for the Network. She coordinates long-term monitoring programs for aquatic invertebrates, elemental contaminants, fish communities, and springs communities in 11 national parks. Hope has conducted additional monitoring and research in partnership with parks, universities, and other agencies that ranges from fish utilization of springs as thermal refugia to assessments of aquatic community vulnerability to climate change and land use. Through a partnership between Missouri State University and the Network, she also serves as an adjunct graduate faculty. Previously, Hope worked for the Illinois Natural History Survey where she conducted research to assess stream restoration and dam removal effects on fish and aquatic invertebrates. She received her M.S. in Fisheries and Wildlife from Michigan State University where she studied the effects of low-head dams on fish communities and stream habitat in Great Lakes tributaries. Hope received her B.S. in Aquatic Biology from Ball State University where she analyzed trends in water clarity related to zebra mussel introduction within the Indiana waters of Lake Michigan.
Jennifer Haack-Gaynor
GIS Specialist
Wilson's Creek NB, 417-732-2662
Jennifer has received a BS degree in Wildlife Conservation and Management and a MS degree in Geospatial Sciences from Missouri State University. Besides working for the NPS, she has also been employed by the NRCS NRI from 2000 to 2002 performing image interpretation for land change analysis. Work responsibilities focus on using remote sensing for land use/land cover analysis and GIS/GPS support for various inventory and monitoring projects.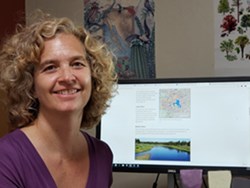 Tani Hubbard
Science Writer/Editor
Northern Rockies Conservation Cooperative, 520-404-9991
Tani is a Research Associate with the Northern Rockies Conservation Cooperative and a science communicator for the Heartland I&M Network. She works with network scientists to publish monitoring reports and creates content for web science articles. Tani has an M.S. in Wildlife and Fisheries Sciences from Texas A&M University and a B.S. in Ecology and Evolutionary Biology from the University of Arizona. She also works with other NPS I&M networks and on the NPS Natural Resource Publication Series. Tani has more than 25 years of experience in science writing, editing, publishing, ecological research, and teaching.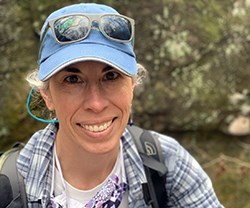 Sherry Leis
Plant Ecologist
Wilson's Creek NB, 417-732-2662
Sherry is the Plant Ecologist for the Heartland I&M Network and Prairie Cluster Prototype Monitoring Program at Wilson's Creek National Battlefield. In this position, Sherry provides expertise in understanding plant communities in light of management history. Her interests lie in the investigation of disturbances such as fire, grazing, and off road vehicle use on grassland communities of the Great Plains and Midwest. Sherry's expertise is in grassland ecology and the role of disturbances. Sherry earned Bachelor Degrees in Anthropology and Environmental Biology from Beloit College, WI and a MS in Rangeland Ecology and Management from Oklahoma State University.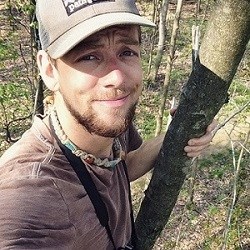 Doug Marcum
Biological Science Technician
Cuyahoga Valley NP, 330-342-0764 ext. 3
Doug has been working as a seasonal biotech under Sonia Bingham since 2011. While initially hired to assist with the wetlands monitoring program, he has been fortunate enough to contribute in other ways as well. Doug leads a breeding bird study at Cuyahoga Valley National Park (CUVA), while occasionally assisting with other wildlife studies. His BS in Conservation Biology and MS in Ecology both come from Kent State University. Doug's master's research (at CUVA) examined the effects of habitat and succession on mammal communities at two spatial scales.


Lloyd Morrison
Quantitative Ecologist
Missouri State University, 417-836-3119
Lloyd has a B.S. degree in Biology from Baylor University, and a Ph.D. in Ecology from the University of California at Davis. He conducted his dissertation research on the island biogeography and metapopulation dynamics of ants in the Bahamas and South Pacific. He was a Postdoctoral Fellow at the University of Texas at Austin, where he conducted research on the effects of invasive ants on native arthropod communities, and biological control by the use of natural enemies. He extended this work as a Research Fellow at the University of Florida at Gainesville/USDA Agricultural Research Service. Throughout his postdoctoral years he has continued to study the long-term metapopulation dynamics of Bahamian ants and plants. He joined the Network in September 2004.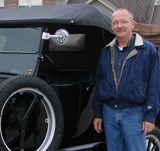 David G. Peitz
Wildlife Ecologist
Wilson's Creek NB, 417-732-2662
David graduated from Iowa State University with a BS in Fisheries and Wildlife Biology and from Oklahoma State University with a MS in Wildlife and Fisheries Ecology. David came to the National Park Services in 2000 after spending 6.5 years as a wildlife research biologist with the University of Arkansas Agriculture Experiment Station. David has had management responsibilities for a range of long-term monitoring projects within Midwestern parks, involving both terrestrial and aquatic organisms and systems. Currently his efforts are focused on terrestrial mammals and birds.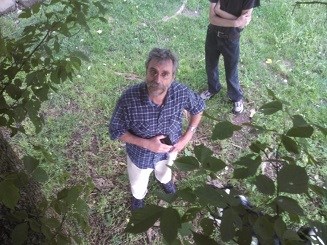 Gareth Rowell
Data Manager
Wilson's Creek NB, 417-732-2662
Gareth joined the Heartland I&M Network in 2003 as biologist / data manager. He develops databases and provides database support for the monitoring projects at the Heartland Network. From 1982 through 1993, he conducted graduate and postdoctoral research on insect (mostly honey bee) mating systems and migration models at the University of Kansas, Brock University, Ontario, Canada and Texas A&M University. From 1993 to 2002, Gareth served as GIS data manager for the Endangered Resources Program at Texas Parks and Wildlife Department. From 1995 to 2002, he also served as Texas Section 6 Federal Aid Coordinator in partnership with USFWS Ecological Services.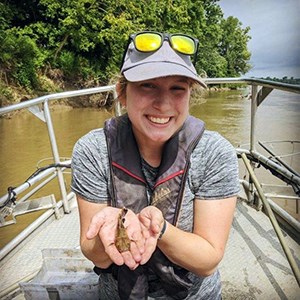 Research Specialist
Missouri State University
Alexis is a research specialist for Missouri State University's Biology department and is partnered with the National Park Service's Heartland I&M Network aquatics program. Her duties with the network include assisting with field data collection, laboratory sample processing, and data entry for fish and macroinvertebrate community data as well as water quality data collected from Heartland Network parks. She received a B.S. in Environmental Biology and a M.S. in Biology with an emphasis of Fisheries and Aquatic Sciences from Eastern Illinois University. She joined the Heartland Network in 2023 and has an interest in fish taxonomy and stream communities.
Heartland Invasive Plant Management
Craig Young
Biologist and Invasive Plant Program Leader
Wilson's Creek NB, 417-732-2662
Craig serves as a regional plant biologist and supervises the Heartland Invasive Plant Management Team (IPMT). Craig previously served as a biologist with the National Park Service's Heartland I&M Network and as leader for the Heartland IPMT. Prior to his tenure with the National Park Service, Craig worked with Virginia's Natural Heritage Program as a natural areas manager and with the Nature Conservancy of Georgia as an ecologist. Craig received a B.S. in Biology from Centre College in Danville, Kentucky and an M.S. in Environmental Forest Biology with a concentration in Plant Ecology from the State University of New York's College of Environmental Science and Forestry in Syracuse, New York.

Jordan Bell
Exotic Plant Management Team Crew Leader (WICR)
Wilson's Creek NB, 417-732-2662
Jordan serves as the Invasive Plant Management Team Project Leader at Wilson's Creek National Battlefield. He is responsible for planning and project management for invasive plant control projects in 15 parks. Jordan began his work with the Heartland I&M Network as a Student Conservation Association intern following graduation from College of the Ozarks with a B.S. in Biology. Jordan has also completed a graduate certificate in restoration ecology through the University of Idaho.
Last updated: September 13, 2023