Water Quality (Rivers)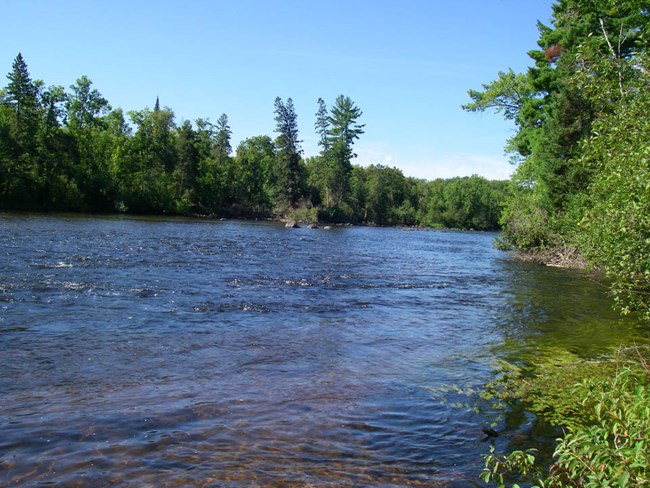 Large rivers around the world have been affected by human activities, and water quality may be further threatened by climate change, urban growth, agriculture, transportation uses, exotic species, and recreation. Visitors use the Mississippi, St. Croix, and Namekagon Rivers for fishing, swimming, paddling, and other activities, so the preservation of water quality and quantity is important to park managers and the public.

Water quality is generally good on the rivers, but conditions can change quickly. It is important to detect change as early as possible so that managers can make informed decisions and take effective action.
Long-term Monitoring
The Great Lakes Network monitors water quality at 10 sites on the St. Croix and Namekagon Rivers. Monitoring on the upper Mississippi River is done by the Minnesota Pollution Control Agency and the Metropolitan Council.

Through sharing our data with other agencies active in monitoring water quality, the Great Lakes Network is contributing to a better understanding of water quality trends in these important rivers.
Learn More
Briefs provide a one- or two-page overview of the latest findings and what they mean. Monitoring reports are in-depth technical reports that include data analyses and possibly management recommendations.
Last updated: April 9, 2018