Meet the Staff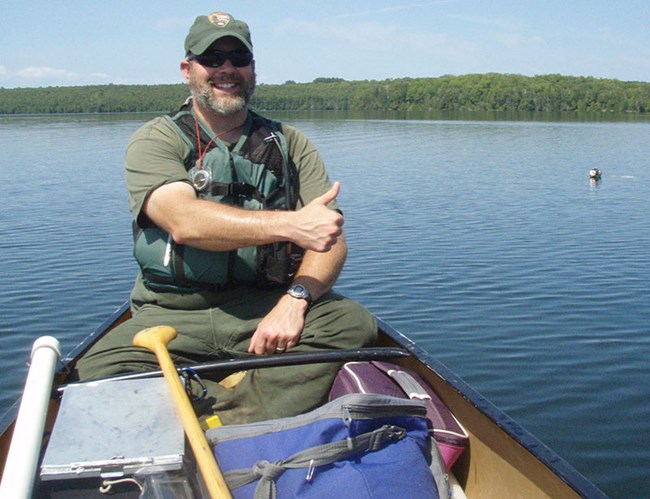 Rick Damstra
Aquatic Ecologist
Rick holds a degree in Fisheries and Wildlife Management from Lake Superior State University and completed his M.S. in Conservation Biology at Central Michigan University, studying habitat use and population dynamics of lake sturgeon. After working for state and tribal agencies, Rick was hired by the network in 2009 to work at Isle Royale as a lake specialist. After five years, he transitioned into the river specialist position, working primarily at the St. Croix National Scenic Riverway. Rick's research interests are continuous data and the relationships between water quality and the physical environment of the water body, as determined by flow in rivers and thermal stratification in lakes. In his spare time, Rick enjoys spending time with his family and is a dilettante in many sports, including fishing, distance running, and both alpine and Nordic skiing.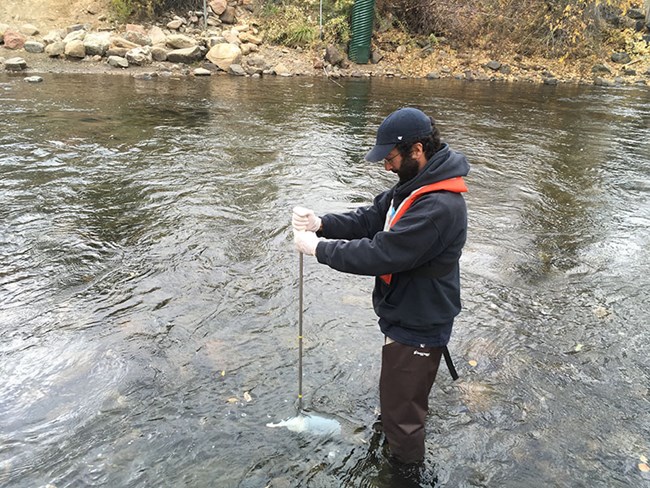 Alex Egan
Aquatic Ecologist
Alex joined the network's water quality team in 2017 after 15 years of studying songbirds, loons, amphibians, and invertebrates at Isle Royale National Park. Now he studies the lakes of Isle Royale and helps manage water chemistry, contaminants, and aquatic invertebrate data for parks in the western Great Lakes region. He is also working on an inventory and ecological study of chironomid midges of Isle Royale's inland lakes, streams, and Lake Superior shores, which follows graduate work on coastal rock pools. He has a B.S. degree in Fisheries and Wildlife and a Ph.D. in Entomology from the University of Minnesota – Twin Cities. He partners with the University of Minnesota as a fellow in the Chironomidae Research Group (
http://midge.cfans.umn.edu/
).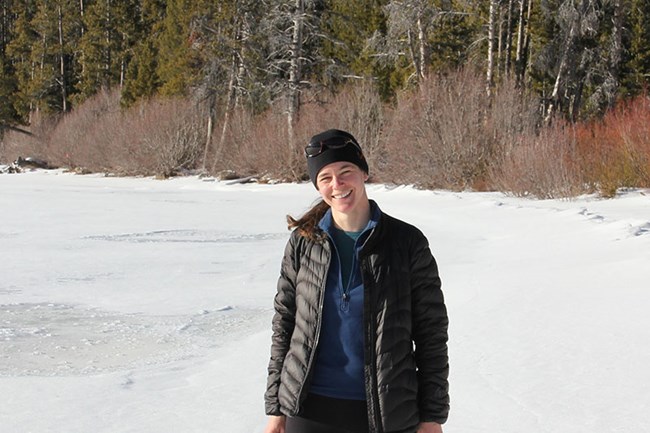 Katy Goodwin
Bat Monitoring Coordinator
Katy has been connected to Great Lakes national parks for over 15 years. Katy spent many adventurous summers working as a biological technician at Isle Royale National Park and was a longstanding wildlife survey volunteer at Mississippi National River and Recreation Area. Immediately prior to coming to the network, she worked for an environmental consulting firm, conducting wetland and rare species surveys across the upper Midwest.
Ted Gostomski
Science Writer/Biologist
Ted began his NPS life as a graduate student studying loons nesting on Isle Royale in Lake Superior. He then worked three seasons as a biological technician, first at Isle Royale, then at Apostle Islands National Lakeshore. After too long of a hiatus from the NPS, he was hired by the Great Lakes Network in 2007 as a seasonal boat operator, then into his current position the following year. Ted is responsible for all aspects of outreach and communication about network monitoring programs. He also coordinates the songbird monitoring program, provides boat operations support for all projects, and is the network safety officer.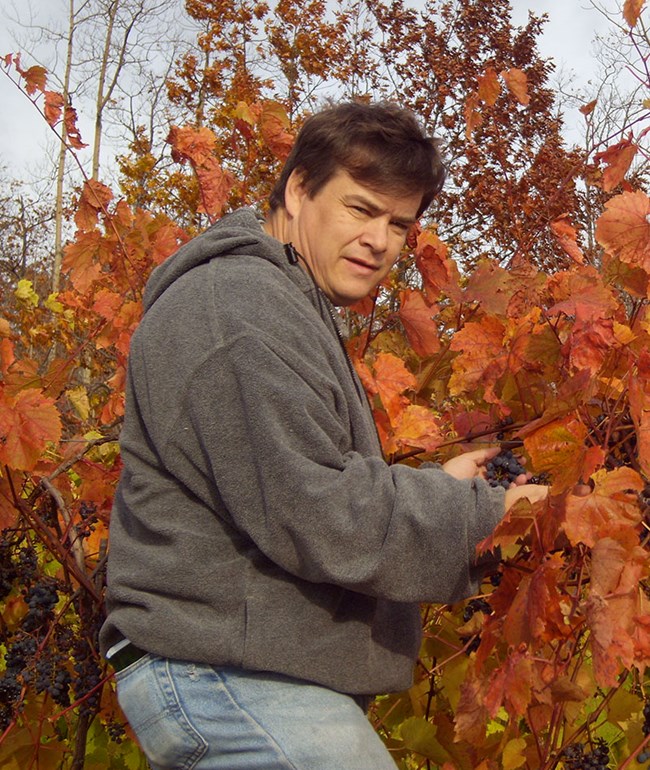 Mark Hart
Data Manager
Mark joined the network in 2003. In addition to his role as data manager, he leads the network's weather and climate monitoring, assists with fieldwork in amphibian monitoring, and is the lead investigator on a project to evaluate the use of environmental DNA in detecting amphibian occupancy in Great Lakes wetlands. Mark's education is in behavioral ecology, and he holds a BA in Biology from Dartmouth College and an MS in Ecology from University of Minnesota.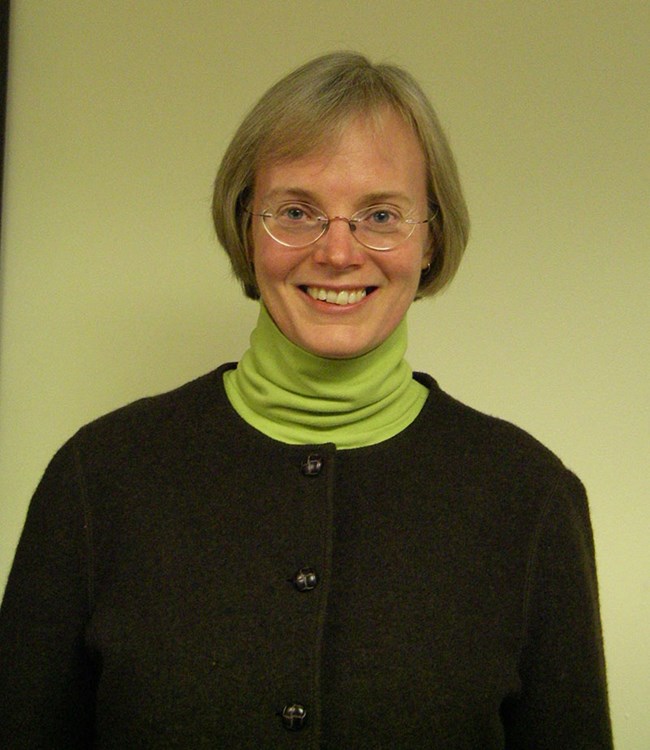 Tammy Keniry
Administrative Officer

Tammy earned a MS in Aquatic Ecology from Michigan Technological University and worked for ten years on Lake Michigan with the Illinois Natural History Survey before moving into administrative roles at Northland College (institutional researcher, registrar) in Ashland, Wisconsin. She came to the Great Lakes Network in 2003, providing administrative services to both the network and the Great Lakes Exotic Plant Management Team.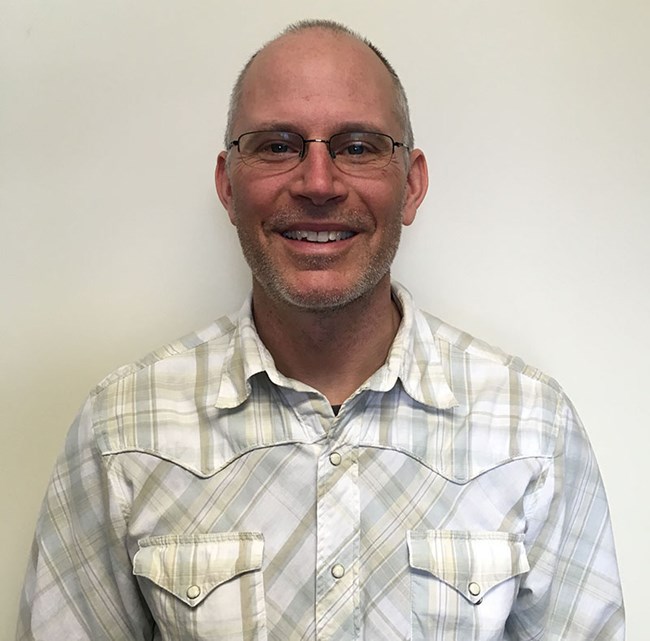 Al Kirschbaum
Remote Sensing Specialist
Al received his undergraduate degree in Forest Science from the University of Wisconsin–Madison and a Master's degree in Forest Science at Oregon State University. His graduate work focused on using satellite imagery to detect and map tree dieback in pinyon-juniper woodlands of Arizona and New Mexico. Al began working at the Great Lakes Network office developing and implementing the landscape dynamics monitoring program. Research interests include disturbance monitoring and working with LiDAR data.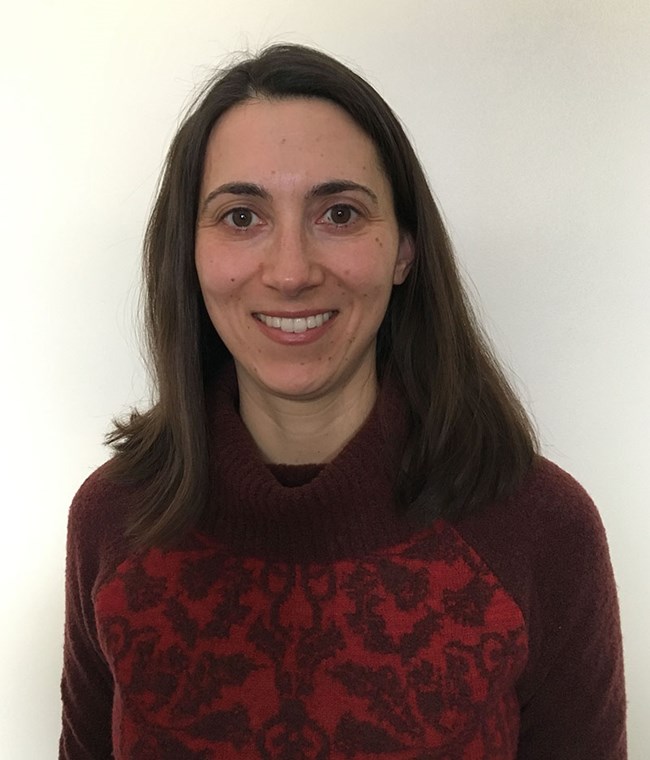 Jessica Kirschbaum
Botanist
Jessica received her B.S. from Northland College, majoring in Environmental Science. During this time, she became interested in plants and started working as a field botanist for private and government agencies. Jessica continued doing botany work, as well as work in environmental education, before earning her M.S. in Biology with an emphasis in Botany through the University of Minnesota–Duluth. She began working as a botanist for the Great Lakes Inventory and Monitoring Network in 2007.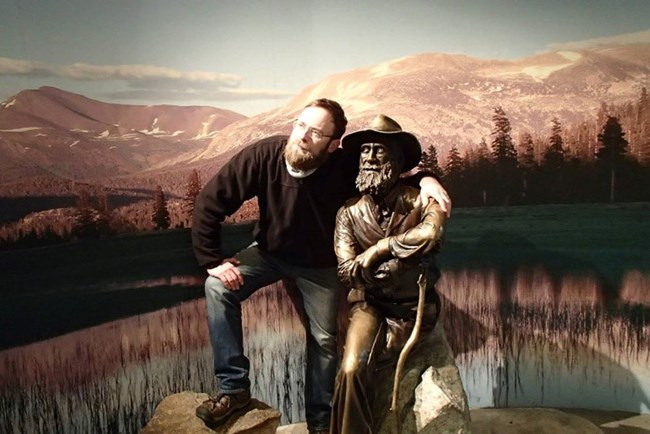 Thomas Parr
Network Program Manager
Prior to coming to the National Park Service, Thomas was a post-doctoral researcher at the University of Oklahoma. He held previous positions with the University of Delaware, Indiana University School of Public and Environmental Affairs, Indiana Clean Lakes Program, and the Peace Corps. Thomas received his undergraduate degree from Grinnell College, two Master's degrees (in Sustainable Development and Water Resources) from Indiana University's School of Public and Environmental Affairs, and his Ph.D. in biology from the University of Maine.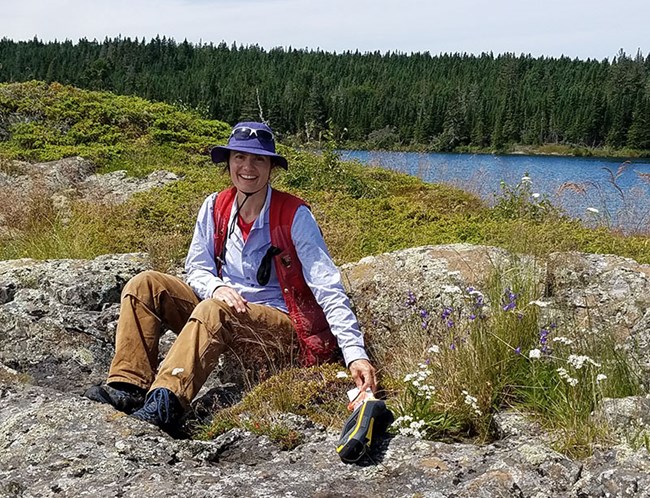 Suzy Sanders
Plant Ecologist
Suzy has been with the NPS since 2004 and has co-led the vegetation monitoring program since its inception in 2007. As part of this role, she oversees monitoring of more than 400 permanent vegetation monitoring plots in forests throughout all nine network parks. Prior to joining the National Park Service, she received her graduate degree in biology, studying causes of rarity in understory plant species in Appalachia.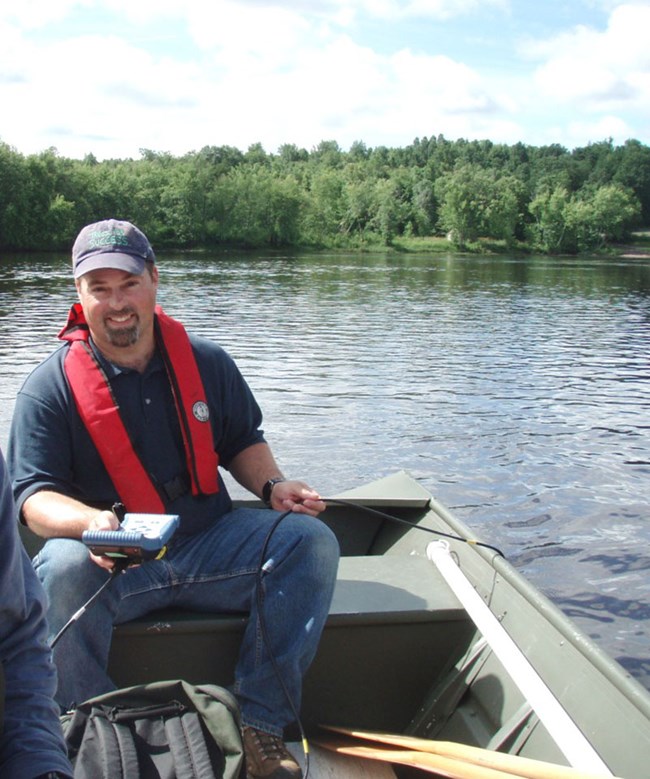 David VanderMeulen
Senior Aquatic Ecologist
David's career with the Great Lakes Network began in 2007 when he was hired to lead the water quality monitoring effort on the Mississippi and St. Croix Rivers. He now oversees the network's entire aquatics program, which includes implementing five monitoring protocols. David has degrees in Applied Ecology and Environmental Sciences from Michigan Technological University and Water Resources Science from the University of Minnesota–Duluth. His areas of expertise include aquatic chemistry and ecology, hydrology, technical writing, and proposal development. He is actively involved in regional multi-agency committees and work groups focused on aquatics, but outside of work spends most of his time camping with his family, playing hockey with his kids, and working on a nearly 150 year-old house.
Last updated: May 11, 2022