Streamside Birds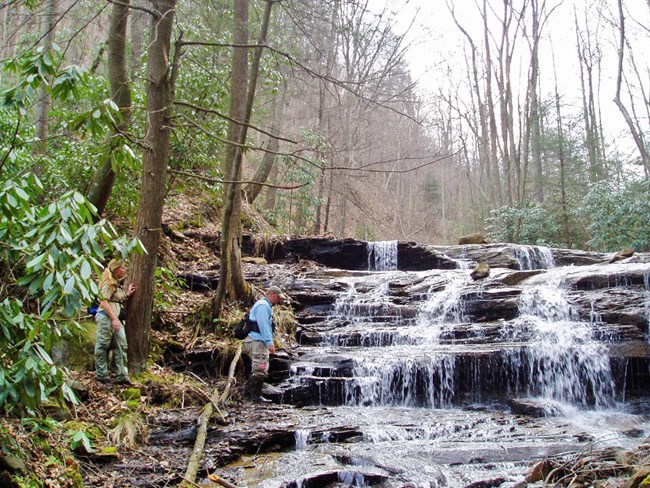 Each summer more than 100 bird species breed within the national parks of the Eastern Rivers and Mountains Network. They rely on habitat provided by forested streams to eat, build nests, and raise their young. Some remain in the parks year-round and others like the tanagers, thrushes, vireos and warblers are migrants that fly thousands of miles twice a year between breeding and wintering areas – connecting the parks and forests of eastern North America to the tropical forests of Central and South America. These birds are essential components of park ecosystems and have tremendous appeal to visitors and stewards of National Parks.
Our scientists study and document information on this community of birds. A standardized sampling method called a "point count" is used to record all birds seen or heard during a fixed amount of time at more than 230 count locations throughout the parks. The same locations are sampled each year so that changes over time can be documented. The makeup of the bird community can also tell us about the condition of the forested habitats in which they live – as modern "canaries in the coal mine".
This information will help park managers take actions to preserve the habitats and ecosystems on which these birds depend.
Protocol and Standard Operating Procedures and Quality Assurance Plan
Last updated: October 13, 2021